Hello Stampers!  Welcome to Stamping Imperfection!
I am Kim Skinner…the gal behind Stamping Imperfection!  This is me looking very relaxed because I'm retired now!
I welcome inquiries for guest design or design team work and can be contacted at kimberlyskinner@optonline.net!
I created Stamping Imperfection to share my love of crafting with other people.  I would like this to be a source of inspiration to spark your creativity.  I love to teach and I want to show you how to use all of those stamping supplies that you are buying!  My goal is to give you ideas and teach you techniques that you can use to make cards, scrapbooks and paper craft projects that you are proud to give and to display!!  I have created my blog and my videos to help you find the same satisfaction in creating beautiful handmade items that I have found
Creative Resume:
 Guest Artist/Blogger:
Craft Gossip- December 2012
Think Crafts by Create for Less- January 2013
Stampin' Up! Rising Star 2014
What Will You Stamp- October 2016, May 2017, January 2018, February 2018
The Hedgehog Hollow-October 2018
CASE This Sketch-January 2019
Design Teams:
Paper Craft Crew 2013-Present, Assistant Administrator 2019-Present
Craft Storage Ideas January 2015-July 2015
Atlantic Hearts Sketch Challenge -January 2019-Present
Totally Tiffany Blogging Troup -January-December 2019
Challenge YOUrself Scrapbook Challenge- January 2020-Present
Kinda Cute By Patricia Alvarez-June 2020-Present
7 Kids Craft Store YouTube Design Team-August 2020-Present
Soon to be announced new DT-September 2020-December 2020
Professional Resume:
I just retired from 31 years of teaching high school science where my specialty was physics. I've won several teaching awards over the years. I was a New York State Challenger Fellowship Recipient and  I was selected as the 2002 Walmart Teacher of the Year, the 2006 National Honor Society Teacher of the Year, the 2007-2008 RHS Teacher of the Year, and I have been listed in Who's Who Among America's High School Teachers multiple times.
On a personal note, I have been blissfully married for  35 years and my husband and I have raised two amazing people!
I am very excited to share my ideas with you.  Please join me on a creative journey on which I hope to inspire you to create beautiful hand stamped cards, scrapbooks, and paper crafts.
Just remember to always embrace the imperfections!  #embracetheimperfections
A few notable tidbits from my creative journey:
I was a 2014 Stampin' Up! Rising Star!
I was a Contributor for Craft Storage Ideas:
I am a Design Team Member for Paper Craft Crew from 2013 to the present:
I was featured at Craft Gossip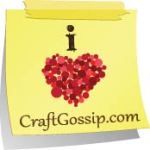 I have been featured on
Think Crafts
:
 I have completed the Level 1 and Level 2 Altenew Educator Certification Programs at the Altenew Academy!!