My husband is more than just an avid fisherman.  He writes books about it, gives talks about it and makes videos about it.  I felt that required that I select at least one digital stamp that involved fish in some way!
I selected the Fish Set from Kinda Cute by Patricia Alvarez.  I used my Copics to color them like Koi and goldfish.
I colored each one differently than the others because in real life, no two would look exactly alike.
Isn't the background fabulous? That was created using the Perfect Pool stencil from MFT Stamps!  I will definitely be using that background again!  I also used a piece of Altenew's Galaxy paper to mount it on.
I loved this sentiment from the Quote Medley stamp set from Dylusions line.  I've had it for a while and I like to use it in my art journals and traveler's notebooks.  It seemed just right for a group of fish swimming in a circle.
To finish off the card, I added some clear drops from Studio Katia.  I added quite a few and just dropped them on and glued them where they fell!
It's a simple card, but it will be a perfect card to send my son.  He will definitely like it…although he probably won't think to call and let me know he got it. **Sigh**
I played around with flipping the fish 180 degrees so that I could get them to face the opposite direction.  I love that you can play with digital images and flip them or put a whole bunch of them together and make them different sizes without changing the image.  I feel like it has opened a whole new world of crafting and creating.
I also really love Patricia Alvarez's images.  She has a great sense of humor and it often shows in her images.  The Christmas images she made every day in July make it very hard to choose just 1!
Copics Used:
YR 00, 02,04,07,09
N 3, 5, 8
C 1, 3
Supply List:
Are you interested in the products I used?  To make them easier for you to find, I have linked them below. (Affiliate disclosure ) Your purchases help keep my blog running at no additional cost to you and I thank you for the support!
Fish Set Digital Stamp from Kinda Cute by Patricia Alvarez: https://kindacutebypatricia.com/fish-set-digital-stamp/
or you can purchase it from her Etsy Shop: https://www.etsy.com/listing/822958540/fish-set-digital-stamp-blackwhite-only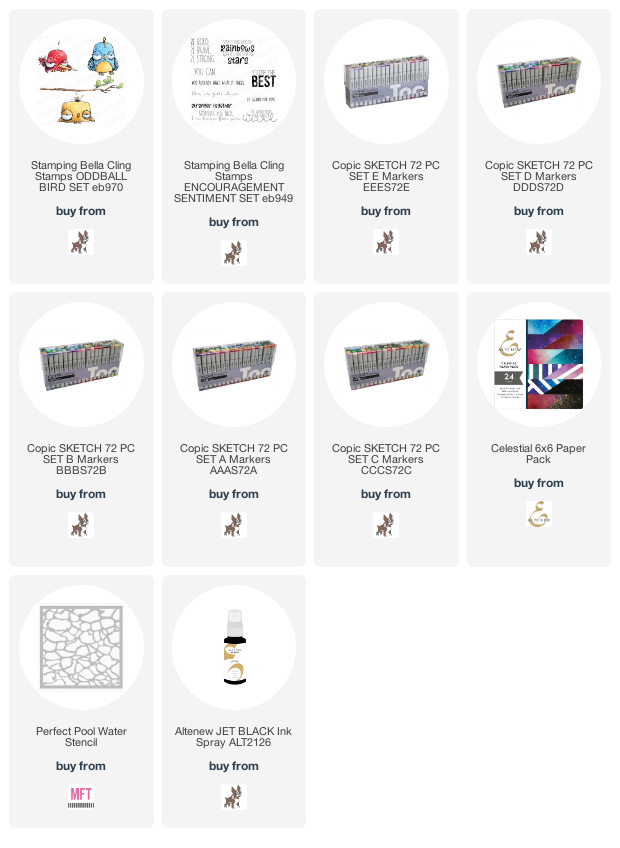 Thank you so much for stopping by!  Have a great day!!