One of my goals for 2021 is to do more mixed media.  Doing more mixed media means that I need to play with the mediums that I have and experiment with them.
This is not a hardship!  I did decide that I would start creating a technique file that would allow me to practice techniques, keep a file of the techniques I'm discovering so I don't forget about them, and it will help me inventory my craft stash while I'm at it!
I have two videos to share with you today.  My original video is on the Sassy & Crafty YouTube channel.  I'm excited to be a part of the YouTube design team, so you will find me doing a monthly video on their channel!  I created a short video to share the technique and projects that I made with you on my channel.  I wanted to share the final project when I put all the pieces together!
I purchased the Heidi Swapp Memorydex and die cutting sets on Black Friday. It was marked way down and I got a couple of freebies with it!  I have decided to use it as a technique file and in the process, I will be making an inventory of my stencils as well.
I selected a bunch of stencils and cute critter stamps from Sassy and Crafty and then created technique cards while I was experimenting with the different texture pastes, gels, glazes and embossing powders in my mixed media drawer.  (My happy drawer!)
I used the stenciling technique that I featured last week with the texture mediums and embossing powder that I then heat set.  I'm totally in love with this technique!  I tried several combinations that you can see above!
You can see these 4 projects on the Sassy & Crafty YouTube channel video that I created for them:
I used the Sassy and Crafty Bearly Happy Birthday stamp set and the Smoke Rising stencil for the top two cards.  The bear on the left uses Vicki Boutin's Prism Glaze and Antique Gold embossing powder from Altenew.  The bear on the right uses the iCraft Deco Foil Metallix gel in White Pearl with Rose Gold embossing powder from Altenew.  The glazes bubbled up and gave really intriguing texture.  I LOVED the look I got with them.
The panda and trees come from the Sassy & Crafty Shake it Up Baby stamp set with the Abstract Art stencil.  I used Vicki Boutin molding paste in white and Nuvo Sparkle Dust in Kiwi.  I liked the molding paste, but will not use the sparkle dust for this technique.  It didn't stick because it wasn't an embossing powder, which melts into the pastes nicely.  Each medium behaves a little differently.
I also created this cute winter banner I have hanging in my craft room for the Sassy & Crafty video:
This cute little deer is from the Sassy & Crafty Warm Winter Cuddles stamp set and I've use the Snowfall stencil which includes the hill and the falling snow!  I created the snow by using this technique with the Glitz Glitter Gel from Gina K in white and Serenity blue embossing powder from Nuvo.  Heating this gel merely dried it.  It was not altered by the heat.  This combination makes prefect snow!!!  The trees are from the Shake it Up Baby stamp set.
My video today shows a quick technique demo with Vicki Boutin's Gold Glaze and WOW! Cloud 9 Embossing powder/glitter, along with what they look like in the rolodex.  I've added the technique details and materials that I've used on the back of each of the cards.
In the top photo, you will also notice that I've added inspirational quotes to each of the cards.  So each card is inspiring, has a cute critter so I can practice my Copic skills, uses the technique with different materials and a stencil so I'm inventorying my stencils in this process.
I'm going to love this little rolodex!!
How many times have you learned a technique only to forget about it in 3 months?  I will now have a file of samples of techniques and materials!!  Yay me!!
Video Tutorial on Sassy and Crafty Channel:
Short Video Tutorial on My YouTube Channel:
Supply List:
Are you interested in the products I used?  To make them easier for you to find, I have linked them below. (Affiliate disclosure ) As an Amazon Associate I earn from qualifying purchases.  Your purchases help keep my blog running at no additional cost to you and I thank you for the support!
Sassy & Crafty Products Used:
Bearly Happy Birthday Stamp Set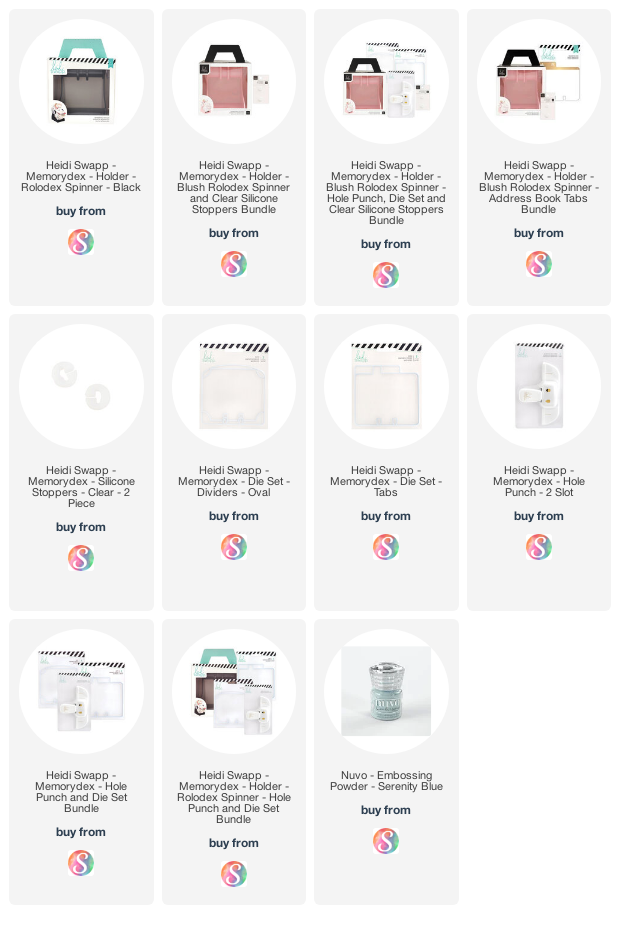 I'm so delighted that you stopped by today!  Please make sure you check out the Sassy & Crafty YouTube channel and hit subscribe.  It would really help me out if you could give both my videos a like!!  Thank you so much for stopping by!