It's a Magical Paper Escape Every Month!
Sweep away the mundane-your creativity carriage awaits!
I'm Paper Pumpkin . . .
I come to your door each month (a fully decked-out creativity carriage). I'll help you to escape your life with some paper fun.
I come in a sweet box, but you'll really love what you find on the inside:
All the stamps, ink, paper, and accessories to create pinable projects. Create stuff like cards, journals, décor, and more!
Paper Pumpkin by Stampin' Up! is a new monthly kit program that anyone (even you) can enjoy!  If you are a beginner stamper, these kits are a perfect way to get started!
Perhaps you are a college student who loves to craft, or someone living in a small space with no storage room for craft supplies…THIS IS PERFECT FOR YOU!
Get Started
It's so easy to get started. Simply sign up for the program starting Monday, January 14 by visiting www.mypaperpumpkin.com and click Get it. Every month a new, surprise project kit arrives at your doorstep. Just think of the anticipation of creating a fun project to pin, showoff, and share with your friends and family-every month!
Of course, you'll want to know more. So here's the nitty gritty:
Each month we send you a unique, surprise kit with a project-cards, journals, décor, and more! (We've even color-coordinated, measured, and cut everything for you!)
Each kit includes stamps, ink, paper, and accessories-everything but adhesive.
Each kit gives you a 30-minute creativity escape.
We will ship your Paper Pumpkin on or around the 15th of the month.
You need to sign up for a kit by the 10th of the month to get that month's kit. If you sign up on the 11th of the month, your first kit will come the next month. (Let's say you sign up on May 10th, we'll send your kit around May 15th. If you sign up on May 11th, we'll send your first kit around June 15th.)
A Paper Pumpkin membership is $19.95 per month (and shipping is included!)
There's no commitment, you can cancel your monthly Paper Pumpkin at anytime. You can also skip a month if you want.
Starting in early March, we'll offer a Try-It kit if you'd like to try Paper Pumpkin for one month.
Here's How You Order
Sign up for your monthly Paper Pumpkin starting Monday, January 14 by visiting www.mypaperpumpkin.com and click Get it.     When asked for your demonstrator, Please make sure to name me, Kim Skinner, as your demonstrator!
Starting in early March, you can try Paper Pumpkin for one month by visiting our online store.  Here is the trial kit: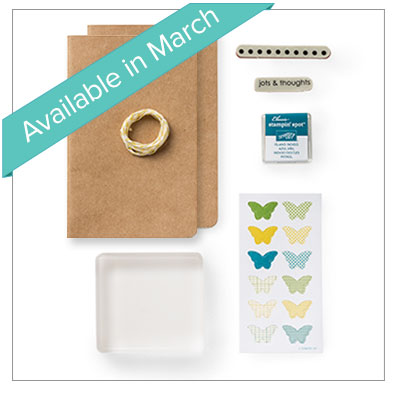 Try Me—You'll Like Me
Available in March
Afraid of commitment? Too much pun'kin for you to handle? You can try me and I'll visit just once. (But I know you'll want me to come back every month.)
• I'm $16.95 (plus shipping).
• I've got all the stamps, ink, paper, and accessories to create beautiful projects.
• I'm all cut, measured, and ready—with instructions included. (Don't worry, I'm easy.)
When you join, you get:
A Free Gift in Your Very First Kit
The Welcome Kit is the very first Paper Pumpkin you will receive in your first month of membership. The Welcome Kit includes a free gift-a clear acrylic block!
Questions? We've Got Answers
Why are we offering Paper Pumpkin?
Paper Pumpkin is the perfect introduction to Stampin' Up! We designed it for crafters that want to create a project each month, but aren't quite ready to build a stamp collection (yet).
How does shipping work with Paper Pumpkin?
Your Paper Pumpkin will be automatically shipped to you each month (so fun!). Because we are auto shipping these, the pricing structure is slightly different from our other Stampin' Up! products.
Here is the contents of the first kit!
This is a perfect way to start stamping without the big commitment.  If you are an advanced stamper, this will be a great kit to have on hand to create quick projects that you can embellish or enhance from your stash.  I plan to send these to my daughter who is in college and has only a small stash of crafting supplies.  She loves these kits because everything is included!!!!  It is perfect for a college student!  (Actually, I also see this as perfect for kids who love to craft.  It's all contained and clean up is easy!)
Thank you for stopping by!
Happy crafting!