I've been practicing and mentioning my single layer card faux dimension technique called drop shadow.  Several people have asked me how to do it so I created a video and a pair of cards to show you how to do this technique and to compare what a difference it makes.
I held up the two cards and asked my husband what he thought of my cards and he actually said that the one on the left was nicer because it looked a little more 3D.  I was shocked.  Usually he will comment on the color or lack of color, but he actually noticed the dimension added by the drop shadow on the one card!
Take a look at the two cards here:
The top card has the drop shadow and the bottom one does not.  I actually added a darker gray marker than I usually do just so you could see it in the photo and video.
Once again, this is a single layer card.  There is no card stock strip where the sentiment is.
Here is the card without the drop shadow:
The leaf and sentiment come from Concord & 9th Lace Leaf stamp set.  It has a coordinating die set to go with it.  You can purchase just one or the other or you can purchase them as a bundle.
If you have not discovered Concord & 9th, it is well worth the stop by their website.  I just love that stamp company.  In my opinion their best specialty is their turnabout stamps.  **LOVE** them!  They also don't keep making the same old thing.  There are links at the bottom of this post that will take you to their site.
Here is the card with the drop shadow:
I was not going for tidy coloring on this card as you can see.  I just wanted to show you the difference in the look between a card with the drop shadow technique and one without.  The video below will show you how to do that.
I also created another quick card with this stamp set and the drop shadow technique.  Again this is a single layer card with no other card stock layered on top of the card.
I'm thinking that the leaf would have looked more delicate had I embossed it as I did the sentiment.  I've used Altenew's Rose Gold embossing powder on all the cards, but this one uses Catherine Pooler inks in Sauna, Eucalyptus, Mandarin Spice and Icing On The Cake blended on over a mask to isolate just the part I wanted the color on.
You can see that here:
The sequins are Pretty Pink Posh Pumpkin sequins, which seem perfect for the season as does the sentiment on this card!
Here is the video:


Here are the affiliate links for the supplies: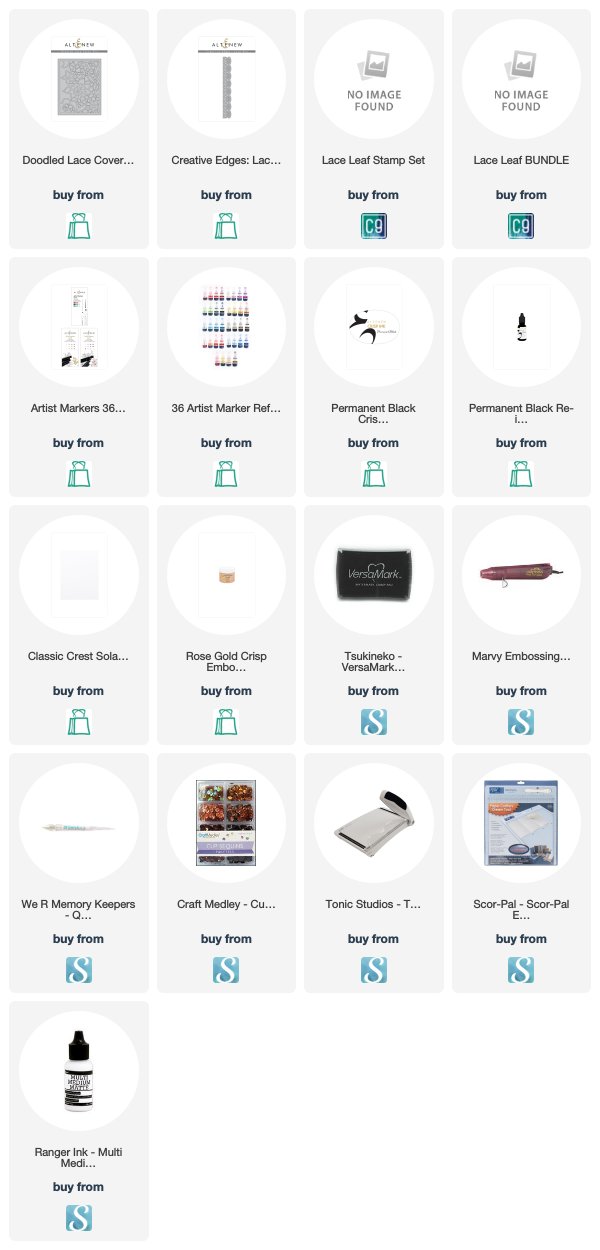 Thank you so much for stopping by.
By the way, Concord & 9th just came out with their new Holiday Release today. You get a free gift of the Holly Jolly Banner Dies with a $60 purchase while supplies last!
Check that out here: