Stamp positioners have really changed the lives of crafters.  We can do so many techniques so much easier thanks to these fabulous tools.
I happen to have a MISTI and I was so happy with it, I purchased the mini and the memory versions as soon as I saw them go on sale somewhere!  (Nothing like a good coupon or sale!)
I created my cards today using a small stamp image from the January Rose Heart Video Kit from Sparkle-n-Sprinkle.  I did the first one in two different colors just so I could play along with the Stamp Ink Paper Challenge this week!  It is a tic-tac-toe challenge and it looked like fun!
This little stamp and the sentiment are from the Sparkle-n-Sprinkle Rose Heart stamp set.  The glitter is SNS Orchid Rose opaque glitter from the kit.  The sentiment is heat embossed in the Antiquities embossing powder from the kit as well.  The heart drops are from HAI and came in the SNS kit.
Here I've used my MISTI and a template that I created to align the little images and space them by the same amount each time that I stamped them.
I used Copic markers YR02, RV42, YR65 and R02 to create the coral color of the flowers.  The leaves use G99, G94, G24 and G21.  I've created a drop shadow with W3 to add some dimension and I've added some shading on the flowers with W5.  I felt brave with that last one.
The glitter is added with 2 sided sticky tape that I've used my template to align as well.
Here is a pink version of the same card.
This is done exactly the same but with the Tooth Fairy glitter from the kit and the pink hearts.  The Copics include RV00, RV21, RV14, and RV06.  This is my favorite.
I used some of my "mistakes" to create a single layer card with a Stone Blue wash using Catherine Poolers ink and a water brush.  This is the same stamp set, just using 2 of the 3 layers of this layered stamp image.
As you can see, I've had a lot of fun creating with this kit!
I am entering these cards in this month's SNS January 2019 Anything goes with Glitter and Embossing powder challenge.
I'm also entering it in the Stamp Ink Paper Tic-Tac-Toe Challenge for this week.  
You can see that I did the top row:  Hearts, Embossing and Coral.  I interpreted embossing as heat embossing.
I have a video tutorial:
Supply List:
Are you interested in the products I used?  To make them easier for you to find, I have linked them below. (Affiliate disclosure ) Your purchases help keep my blog running at no additional cost to you and I thank you for the support!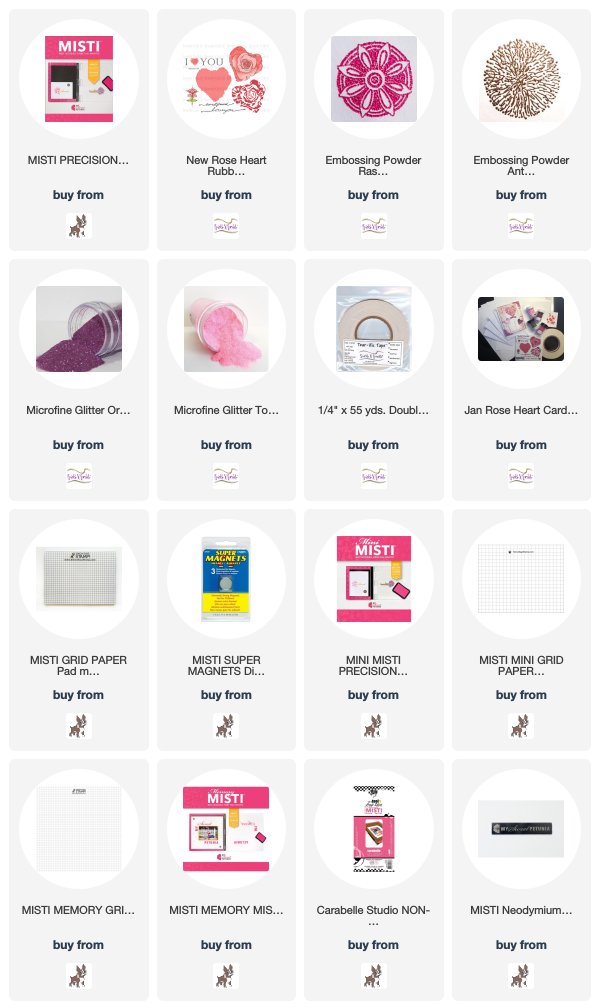 Thank you for stopping by!  Have a wonderful day!