I love this storage.  The ink storage and the marker storage are my favorite pieces!!
My distress inks, reinkers and markers are all so convenient and easy to find on my desk! I have 4 ink storage units and I love them.
My Catherine Pooler and Spectrum Noir ink pads…so pretty!
I have the ribbon storage and the punch storage as well.  I can't say enough about how much I love these pieces.  My craft stash is super organized and I can find my stuff when I need it!
This is my affiliate link and I am happy to share the news of this sale with you. I plan on some under the desk storage next!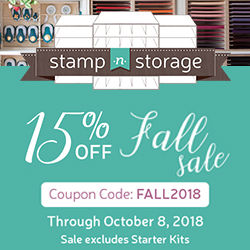 Thanks for stopping by!