We finally got our power back about an hour ago!  We got walloped by that tropical storm that came through Long Island.  On the East End, we actually had a tornado warning!  The storm had severe thunderstorms on the south shore of the island and we live on the north shore directly across the bay from that.  The storm moved through our town and on to Connecticut.  We got no rain, but we had quite a gusty afternoon.
I was actually scheduled to do one of Altenew's Virtual Workshops at 3 PM and the electricity went out at 2:55!  I was able to connect on my phone, but I literally had two lanterns on so I could craft along!  It looked like I was sitting in the dark (which I was!) during the Zoom workshop!  Then I lost my cell signal just before I saw the instructor's (Nicole) final layout.  I enjoyed it immensely and watched the replay of the end so just a few minutes ago so I could see what the other participants created.
This workshop used the Bamboo Rose Creativity Kit.  This included the Bamboo Rose stamp and die set, the permanent black ink pad, two sets of 4 Altenew markers in the blue Cool Summer Night set and the greens and black from the Green Fields set.  As always, it had an inspiration guide.  I got quite a few interesting tips from the instructor about the markers and I quite enjoyed the workshop.  I did finish my cards by lantern even without seeing the final product.
We created a background with the markers on a white piece of card stock cut about 3 x 4-1/8″.  We created an Ombre effect by using the markers of the Cool Summer Night set in order from darkest to lightest and blending them together.  Then we used the black marker and a piece of acetate and flicked the brush end of the marker to get these splatters.  I really liked how big they came out and how they seemed to land together in cool splatter patterns.
We did all of our stamping first for both cards and then we colored these flowers in with the blue and green markers going from darkest to lightest in each petal.  We used a bit of flicking with two of the greens for the leaves.  I like how this came out.  We added a sentiment and put the card together.
Considering that I was coloring by lantern light, I'm super happy with the way these came out.  I've used my alcohol markers for making rainbow backgrounds, but I love this Ombre one.  I'll try this with other color combinations!
The second card used two butterfly images from the stamp set that I didn't even notice because there are so many of the rose images.  It also has a ton of sentiments.  This is a great get well or sympathy stamp set with the sentiments that it has.  You can also see that it has a lot of little images that make great accents or fillers on cards.
We used the flicking technique on the larger butterfly with 3 of the blue markers. We started with the lightest and created the longest flicks. Then we made smaller flicks with the second color and even smaller flicks with the darker color.  I love the way this came out.  The smaller butterfly we just created a circle in the center with the darkest marker and then kept making the circle bigger with each successive blue marker until we got to the lightest color.  The sentiment was heat embossed in white and we added some of the little flower images.  I added some white splatter with my white ink spray and some iridescent spray because everyone was raving about it.  (I did the heat embossing and the splatter today after watching the replay.)  I like the white splatter, but had mixed feelings about the iridescent. I think the basement is very humid and it just didn't dry before I took the picture.  I will reassess that tomorrow!
I will definitely be playing with this stamp and die set more.  I just love this style of flowers.  Vicki Boutin taught us how to draw these ourselves so it made me especially fond of them.
Nicole showed how she usually colors in these bamboo roses.  I've always felt unsure of how to do it…do I make the center darker and color the outer petals lighter?  She just made one side of each petal darker and then ran each successive marker along the previous one in each petal until we filled each petal in with the lightest colors.  I had more of the ligther color in each petal and she had more of the darker color in each petal.  I quite liked the technique she used.
I also really liked how simple the large butterfly was to color in with just flicking.  All other instructors have you go over everything twice.  Some go from lightest to darkest and then back from darkest to lightest and others go from darkest to lightest and then back to darkest again.
She did both but only once…she didn't go back to the original color.  This was so much simpler and I was happy with the results.  I felt like I learned some new marker techniques and I always enjoy taking away good ideas.
I also love the card layouts that Nicole came up with here and the techniques that she combined to create them.  It was easy to recreate, although mine have my own touches on them.
It was nice to create with a live virtual class once again…I forgot about the tornado warning until I lost my cell signal, but alas, the danger was past at that point!
Supply List:
Are you interested in the products I used?  To make them easier for you to find, I have linked them below. (Affiliate disclosure ) Your purchases help keep my blog running at no additional cost to you and I thank you for the support!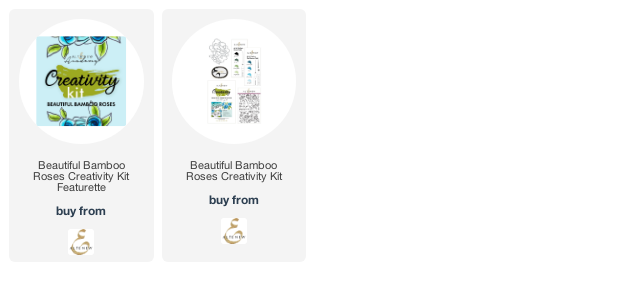 Thanks for joining me!  I'm off to sit under an air conditioning vent.  It was 84 in the house today and very humid. I'm going to go celebrate the AC!
Have a wonderful day!  Be creative and remember to embrace the imperfections!