Are you at a point that you feel like you know every possible paper crafting technique?
Sometimes it feels that way, but I still love taking classes.
I always feel like if I get just one tip or idea, I've gotten value from the class and it was money well spent.
I'm taking a class at Altenew Academy called Modern Holiday Card Making and I'm enjoying it immensely.
I love the twists the instructor puts on her cards to create some really fresh idea.
Here is my card.  I've combined several ideas into one card.
All of the cards have had black bases or black details and it really helps ground the non-traditional colors used on the card.
Today's lesson was about watercoloring and embossing.  I've used a Faux Watercolor technique here and I actually did stamp a black layer on the flower that I loved, but forgot to heat set it before I did the outline in gold embossing.  Needless to say, it has a lot more gold embossing than I had planned!
The card samples and lessons have also included Altenew's black and white specialty card stock and the idea of using stamps and dies in new ways.
I've done that here.  I die cut the poinsettia in the black patterned paper and used it as leaves to ground my blue floral image. I also added a very non-traditional background using one of the Altenew Enchanting Washes paper pack.
The stamp, sentiment and die are from the Build-A-Flower Poinsettia set.  This is a very easy set to layer.  The layers line up nicely.
I love the Altenew Antique Gold embossing powder.  I've used it on so many projects lately!  It's amazing how far a jar of embossing powder goes.
Supply List:
Are you interested in the products I used? To make them easier for you to find, I have linked them below. (Affiliate disclosure ) Your purchases help keep my blog running at no additional cost to you and I thank you for the support!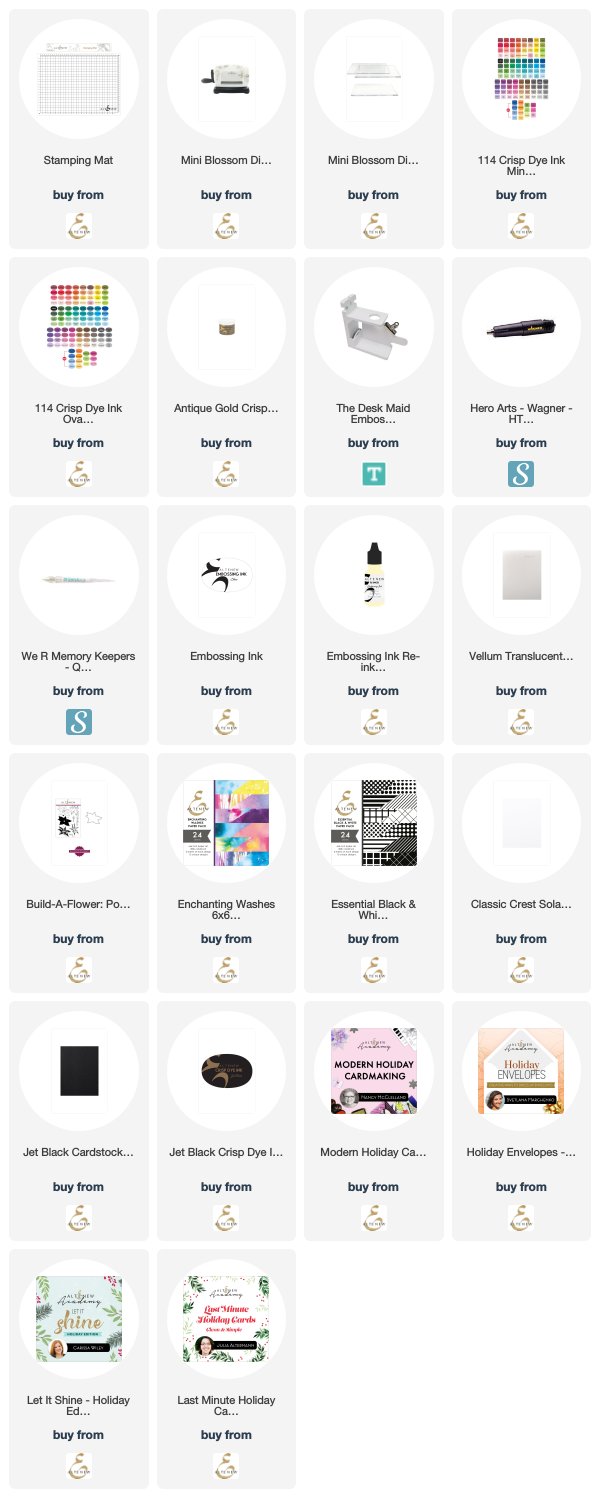 Thank you for stopping by!  Have a wonderful weekend!!