CAS means clean and simple.
Technically, a clean and simple card should be just one layer.  Since I was playing with this week's Paper Craft Crew Sketch, which I loved, it's not technically clean and simple because I have a layer and I popped my sentiment up on a foam strip.
I did keep my focal image as a single layer and would have made that the base of the card if not for my need to create a sketch for the design team at Paper Craft Crew this week.
Again with the splatters!  I know, but I'm practicing them. I really like the way they artsy up a card.  Plus, Debby Hughes does them on all of her cards and I just love her cards.  My goal is to someday, when I've practiced enough, I may be able to make it look as easy as she does.  She's truly in a league of her own!
This is Altenew's Wallpaper Art stamp set and I LOVE it.  It lends itself so perfectly to alcohol marker coloring and to watercoloring.
Here is the Paper Craft Crew Sketch I was playing with:
Several of the design team members created backgrounds with embossing folders and there is one that is a floral that is stunning.  I think this sketch lends itself really well to using the beautiful patterned papers that we love to buy.  This is perfect sketch for those papers on either the bottom layer or the center layer.
I've combined several Altenew Alcohol Markers here in my flower:  C001, Y514, Y512, Y205, Y821, Y762, Y932, and WG01 for my drop shadow.
The leaves are stamped in Altenew's Olive ink.  It's my favorite green.  I did not do anything extra to the leaves.  I just felt that I needed them, but I really just wanted them as background.
I've added some YNS (Your Next Stamp) gumdrops.  The paper strip is from Avery Elle and the splatters are made with watered down black and white gouache and a large #12 round brush.
This is one of the images that I embossed in WOW gold embossing powder using my new Totally Tiffany Embossing Station.  I made 8 of these in a very short period of time.  I have been practicing my alcohol ink coloring with those 8 images I stamped in one sitting.  It's nice to have a pile of images all ready to go to practice coloring when you have a few minutes here or there.
I really like the black and white paper strip on this card.  Last year when I started trying out products from several different companies, I purchased a few 6×6″ patterned paper stacks in stripes, polka dots, and plaids for various seasons.  It's really nice to have that wonderful little selection of pretty papers in my stash to be used for all kinds of projects.  I've stopped purchasing patterned papers that are pretty, but I know I will never use.  The stripes, dots and plaids are always useful to me for my projects.
So I've adapted this sketch and kept my focal image on the main central layer instead of as a die cut image.  I really like the flow of the sketch and how it's an easy one to keep a lot of white space with this sketch.
I keep my favorite sketches in a folder on my computer for those days that I need some inspiration.  I also have a Pinterest board of card sketches that I like to refer to whenever I hit a dry spell of creativity.  There are so many card challenge blogs that are just wonderful resources.  I know that at the Paper Craft Crew blog, we have years worth of sketches you can browse through when you need some inspiration.
We would love to have you join us for this challenge!  This is my interpretation of the sketch.  I encourage you to see what the other design team members have come up with and create a card of your own.
Supply List:
Are you interested in the products I used?  To make them easier for you to find, I have linked them below. (Affiliate disclosure ) Your purchases help keep my blog running at no additional cost to you and I thank you for the support!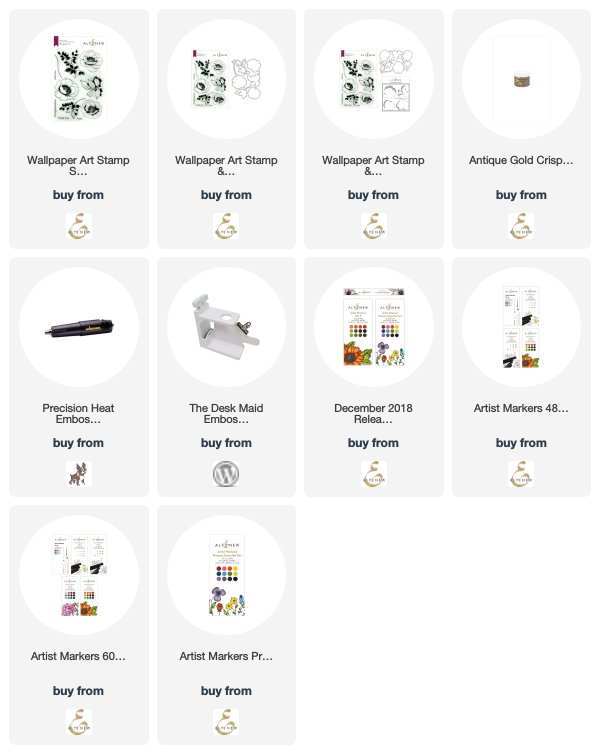 The embossing station was sent to me by Totally Tiffany to review.  I LOVED it.  I used it again today to dry the ink splatters.  It was so handy to just plunk the card on the little paddle and just put it under the heat tool without having to hold it all.
Thank you for stopping by!  Have a happy, crafty day!