Who doesn't love getting new crafting goodies on their doorstep?  Late last week, I received the Hands Free Totally Tiffany Embossing Station.
I was so busy with our little museum's grand opening that I had no time to try this goodie out until yesterday and I'm very excited to share this with you!
This takes up a space of 4 x 12″ if you include the 3″ of the project paddle.  I like that the station has a slot for storing things.  I've used this to store the extra ring that comes with the station and the stand that I removed from my heat tool to use in the station.  Your embossing buddy will fit nicely in there as well.
This stand just popped off and easily goes back on when I want it to.
One feature that I really like is the drying rack, which is a set of 8 slots on the back of the station to hold your projects to dry or to emboss.
The potential of making mass producing cards is wonderful with that drying rack.  I can see myself putting mixed media projects in that rack to dry while I move on to another part of a project.
The station comes with a project paddle and a giant clamp to hold your paper while you emboss it.  I found this very comfortable to hold and the fact that I didn't need to hold the heat tool to emboss was fantastic!
The station also has a small pocket for storing things.  Your embossing buddy will fit there.  You can see that I am using it to hold the ring that came with the station and the stand for my heat tool.
You can check out this product at Totallytiffany.com and it is one of the Desk Maid products or use the link that I've included below.
I'd like to say a huge thank you to Tiffany Spaulding for sending me this to review.  I LOVED it!
I have a video for you to see how I used this station:
Supply List:
Are you interested in the products I used?  To make them easier for you to find, I have linked them below. (Affiliate disclosure ) Your purchases help keep my blog running at no additional cost to you and I thank you for the support!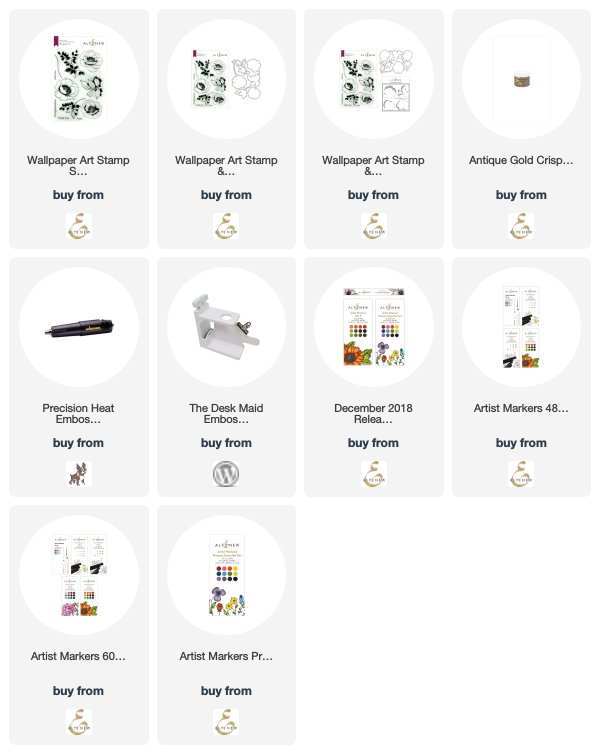 Thank you for stopping by!