The entire Paper Craft Crew Design Team has been having a busy summer.  Someone suggested that we CASE a fellow team members card for this week's challenge.  This sounded like fun and it gave me an excuse to sit for a while and browse my teamies blogs.  What a talented group of people!
I decided to CASE (Copy and share everything) Deborah Smart's blog which is Stamp and Create.
Here is my card:
The layout is totally inspired by Deborah's card.  I also chose to use Altenew's Floral Motif stamp set and their Wish Big sentiment because Deborah's card used an Altenew set that is on my wish list!  She used alcohol markers to color it in and had a fabulous combination of small dainty florals with larger ones.  I attempted to keep her color scheme with some touches of my own.
I used my Picket Fence blender brushes and Altenew's Iceberg ink to create a blue background for my florals.  Then I had fun coloring with the Altenew Artist Markers which are alcohol markers and playing around with the layout of the leaves and flowers.
I also chose to die cut a giant circle out of my ink blended piece and layer it on to plain white card stock as my base.  I added some white and black splatters along with some fun sequins to finish off my card.
I'm working on keeping a lighter area on my flower petals so it looks like they are folding over.  I'm hoping that I'm closer to mastering that technique each time I do it because it gives the colored images so much dimension.
Practice, Practice, Practice!
Here is Deborah's original card and you can see the blog post where she describes her process HERE:
So how do you play along?  Pick a design team member and find a card on their blog that you love and CASE it.  Link it up to this week's Paper Craft Crew challenge and be sure to tell us which designer you CASEd and link to their blog post in your blog.
I can't wait to see what you create!
Supply List:
Are you interested in the products I used?  To make them easier for you to find, I have linked them below. (Affiliate disclosure ) Your purchases help keep my blog running at no additional cost to you and I thank you for the support!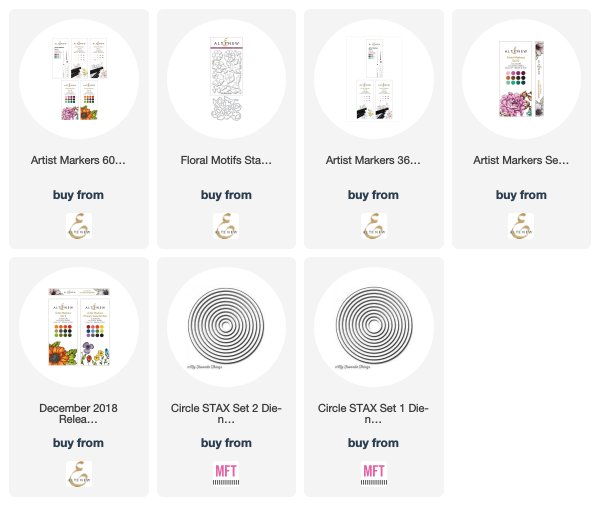 Happy CASEing!