That's right.  This crazy flower has 10 layers!  It's also gorgeous and very easy to layer.
All layered stamps are not created equally.  Some of them are very challenging to line up and layer.  This Peruvian Lily stamp set from Altenew was surprisingly easy to layer.
Isn't this gorgeous?  This is the first time I've stamped with this stamp set and I used every single stamp in the set for this one layer card!
I also used 12 ink pads!
Crazy!
Altenew really leads the stamp industry in the layered florals stamp sets.  You can see all the layers here!  I used the Green Fields, Golden Sunset, and the Pocketful of Sunshine Altenew ink sets.  Each set has 4 colors of ink that are designed to layer together.
The largest stamp with the most solid parts should be your lightest layer with the most detailed stamp as your darkest layer.
I have a video to show you my process:

One final peek at the card:
Supply List:
Are you interested in the products I used?  To make them easier for you to find, I have linked them below. (Affiliate disclosure ) Your purchases help keep my blog running at no additional cost to you and I thank you for the support!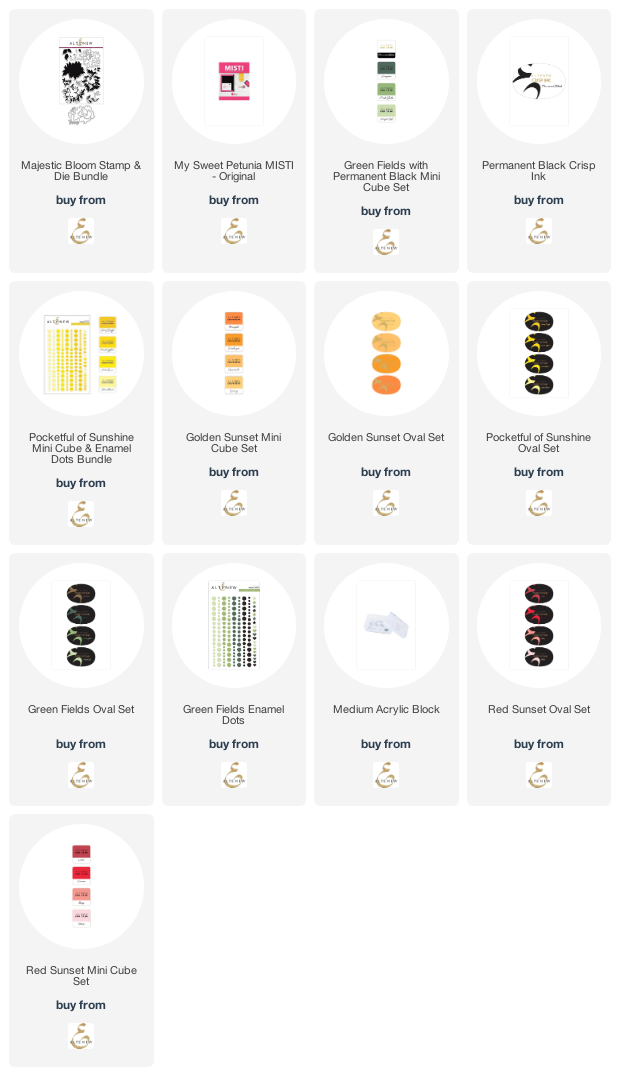 I'm so delighted that you stopped by today!  I must confess that I was a little overwhelmed when I first started stamping this lily, but I was pleasantly surprised with how easy it was to line up and layer and I was delighted by how pretty is turned out!
Be well and stay creative!!