Catherine Pooler just came out with a new release this week and it is FABULOUS!
It was actually a challenge to select what to play with first.  I selected her Grace In Bloom stamp set.
I wanted to color with my alcohol markers because it is just so relaxing.  Plus, I need a Mother's Day gift for my mother-in-law.
I ended up making two very different coloring samples.  I plan to let my husband pick one and then I'll put it in a frame and send it on its way.
I really have fallen in love with watercoloring and alcohol marker coloring.  I'm almost afraid to try colored pencils!
I used my Altenew Artist Markers and just played with different techniques that I've been using in the classes I've been taking.  I'm trying to find my own style and I'm not quite there yet.
I've noticed that the Altenew markers behave differently than the Copic markers, so it is a matter of which marker set I am using and what technique works best with each.
The Altenew ones blend quickly and nicely.  I don't love the flicking technique with them as much as I do with the Copics.  Certainly, the price point of the Altenew markers is much more reasonable and they are refillable just like the Copics.
Instead of making so many cards, I've started making more home décor projects and gifts.  I'm also sending more cards out to friends and family just for fun.
Trying to spread the love!
Personally, I'd rather have a handmade gift over something someone went out and spent a lot of money on.  There is something so special about knowing that someone took the time to create something for me whether it took months to make or minutes.
I used to cross-stitch a lot.  I worked evenings in a hospital lab and there were often big chunks of time to sit and stitch once all the work was done and everything was tidied up.  I cross-stitched.  My father was often the recipient of those gifts and he always seemed to really appreciate them.  They took hours to complete and then I would frame them or create book ends or something with them.
He created pens, candlesticks, fan pulls, key chains and so forth on his lathe and I have several of those.  I treasure them and I always appreciate them when I see someone selling them at a craft show.  I always make a purchase to add to my collection of beautiful pens.  The ones Dad made are treasures.
Mom makes quilts and I use them every single day!  They are also treasured and very loved.  Mom has been the recipient of some of my recent watercolor projects that I made for her as well as a floral alcohol marker piece.  She also appreciates a handmade gift.  I can't wait until she gets the piece I made for her.  It's already on it's way and it's a good one.  You can see that HERE if you missed it.
The two communities that I live in are both full of artisans.  They sell their work and charge high prices. When I feel like my work is ready, I will be doing the same thing.
I saw an alcohol ink piece no bigger than an A2 card matted and framed for $150!!!!  I can do that!  So can you.  We don't even need to buy anything to do it.  We have it in our stash.  I even have a collection of frames to frame them with.
I've decided that it is time to make my crafts start paying for themselves…now that I'm retired, they need to pay their own way!
Supply List:
Are you interested in the products I used?  To make them easier for you to find, I have linked them below. (Affiliate disclosure ) Your purchases help keep my blog running at no additional cost to you and I thank you for the support!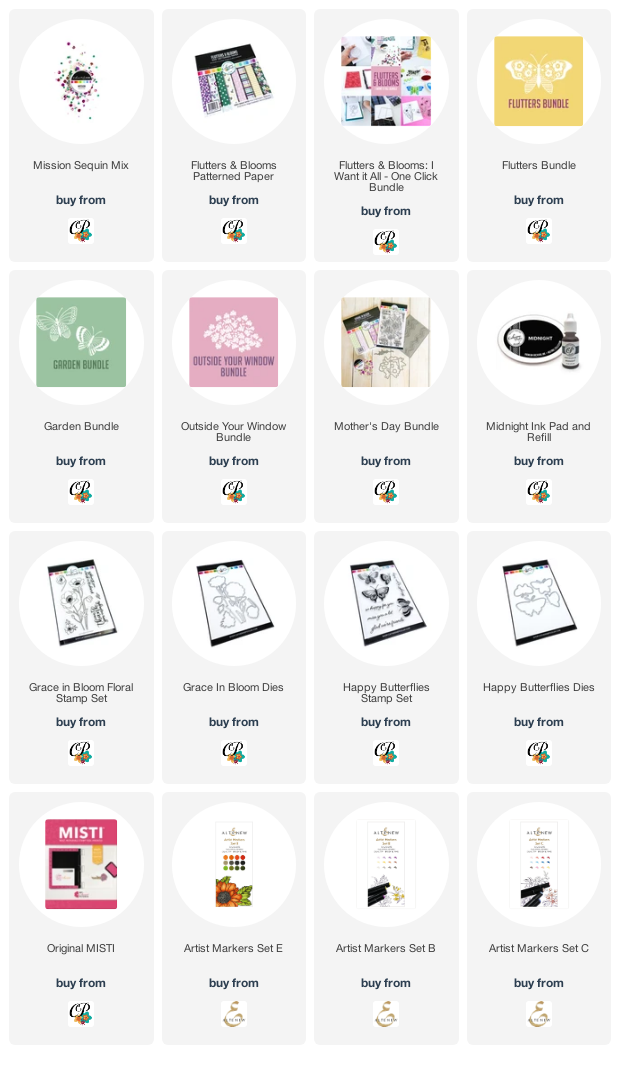 Thank you for stopping by!  I would love to hear about your latest crafty projects!