Sketch challenges are great when you need inspiration or when you are stuck in a designing rut.  They are even useful when you just want a challenge creating something you wouldn't have created without the challenge put before you.
Some sketch challenges expect you to follow the sketch exactly, while most say it's okay to flip it, rotate it and so forth.
Personally, I like to use the sketch as a loose layout and re-interpret some of the elements.
For example, here is this week's Atlantic Hearts Sketch Challenge for this week:
I absolutely love this sketch!  (I love most of Michelle Stewart's sketches with a rare exception!)  I actually found myself reaching for my lighthouse stamp sets and then walked myself back a few steps.
I took a look at it with fresh eyes and realized that I don't want to be so literal with the sketch today.  I'm still using this layout, but instead of stamping my image on a rectangular panel, I die cut it out.
I did some experimenting today!  I haven't played with the Gansai Tambi Pearl Watercolor Paints that I've had in my drawer for a while.  I've been meaning to try them out on black cardstock and I just haven't done it.
I did it today!!
I pulled out a sheet of black cardstock and then added blobs of 5 of the 6 colors in the set.  I added them randomly around the paper and then let it dry overnight.  This morning, I stamped this image in Versa Mark ink and heat embossed it in Wow Primary Ebony embossing powder.
I was pleasantly surprised by all the metallic shimmer you get with these paints.  My regular 36 pan set of Gansai Tambi paints are my favorite watercolors to paint with.  The paints are very creamy.
The colors are very subtle, but the shine is not!!  I did my painting first and my stamping second and your paint has to be VERY dry to do it in that order.  You can see that the image isn't perfect in some spots, but it is still a stunner.  I love the black glossy embossing over the shiny soft colors.
Check out the shine:
Wowzers!  I had trouble capturing the color!!
That panel that I added below the flower is a white card stock scrap piece that I used Mermaid Lagoon Distress Oxide blended out to an Ombre look.  Then I added some of that color with some Perfect Pearls powder and mixed it together with some water.  I added that with a big brush over the top to make that sparkle as well.
I used some Altenew Dusk Metallic Shimmer Mist to give some splatter on the project and finished it off with some sequins in the colors of the paint on the flower.
The stamp and sentiment are from Concord & 9th's Vintage Flower stamp set.  I've used this stamp set quite a few times.  It has the one sentiment and the one image and it was only $10.  If you are on a small crafty budget like I am, you are doing a lot of craft stash diving and looking at smaller stamp sets.
Supply List:
Are you interested in the products I used?  To make them easier for you to find, I have linked them below. (Affiliate disclosure ) Your purchases help keep my blog running at no additional cost to you and I thank you for the support!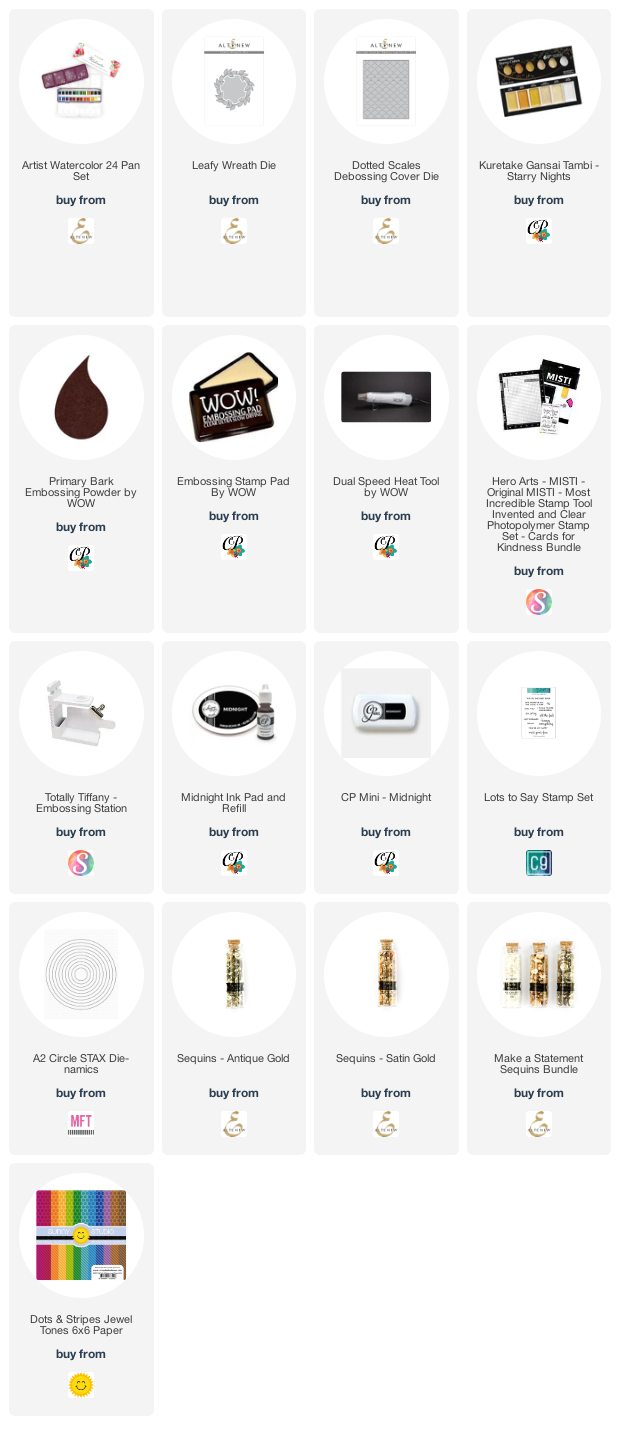 Thank you for stopping by!  Make sure you sign up for my newsletter!!