Have you tried any new stamp companies lately?  I've been trying a few new ones that I haven't tried before!!
There are just so many companies out there now!  It's hard to know where to start exploring!
The problem is that I'm also rediscovering scrapbooking and I've added journals, art journals and traveler's notebooks so I have those companies to explore too!
The card I'm sharing today is using the Floral Crowns stamp set from the Sweet Stamp Shop.  I've purchased from them a couple of times and I really like the stamps that I've gotten from them.
Once again, I pulled out my Altenew watercolor paints for this.  I pulled out the 24 pan set of the artist grade watercolors in the purple pan.  I really like this set.  The color selection is so pretty.  They have lots of yellows, oranges and blues in this set.
This stamp set actually has 5 animal images with different crowns and a sweet floral wreath beneath them.  The spaces are pretty tiny, so there isn't a lot of room to fuss with shading.  I used a wet-on-dry technique for this to keep it simple.  I managed to get some intense color that I could then pull out to soften on the rest of the image.  I used one of the blues to do a watercolor wash around the image and then I die cut it out with my MFT Stamps Circle Stax dies.
I used Altenew's Leafy Wreath Die and the Dotted Scales Debossing Cover Die to finish the card.  The Dotted Scales debossing cover die gave a nice subtle background to my card front and the leafy wreath that I die cut from a swiss dot textured paper that I had in my scrap pile.
I've also added a strip (1×5-1/2″), of orange diagonal striped patterned paper from the Sunny Studio Stamps Jewel Tones 6 x 6″ patterned paper pad.
The sentiment is from one of my favorite little stamp sets and it comes from Concord & 9th called Lots to Say.  This is one of the freebies I got a while back as a freebie for placing a qualifying order.  I love freebies!!  I use this sentiment set for a lot of cards because it has such a nice variety of sentiments.
My layout was inspired by this week's Paper Craft Crew's sketch challenge.
This is a nice simple card sketch.  I just wanted to update it.  I feel like I used a whole lot of scalloped squares when I was making cards way back in my Stampin' Up! days.  I replaced it with a nice circle with the watercolor wash and a leafy wreath.  I also moved the sentiment strip to the top right corner instead of the bottom.  This felt more updated than the old scalloped square. (Not that I don't still love that scallop square!)
I really loved the folksy feel of the images in this stamp set.  I enjoyed how quick it was to add some watercolor to give the image some details.
Supply List:
Are you interested in the products I used?  To make them easier for you to find, I have linked them below. (Affiliate disclosure ) Your purchases help keep my blog running at no additional cost to you and I thank you for the support!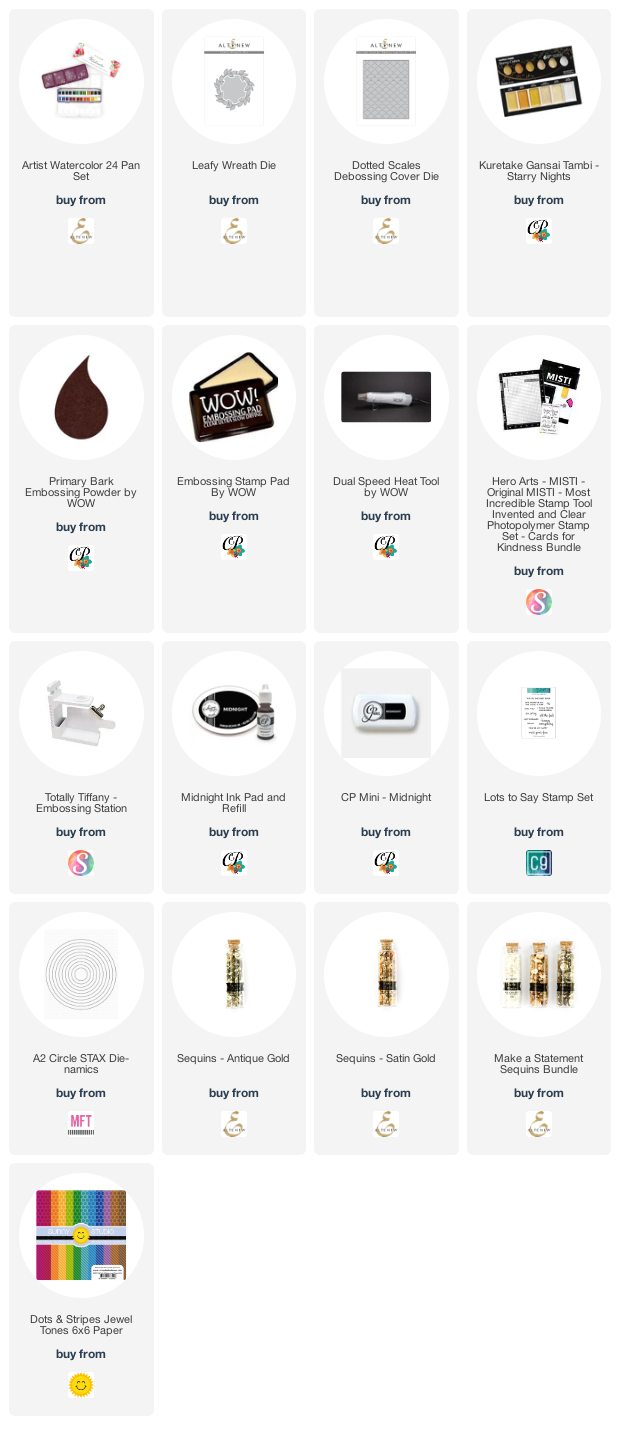 While you are here, make sure you sign up for my DIY Papercrafting Weekly Tutorial Email!!
Thank you for stopping by!  Be well my friend!!