The Make The Cards Challenge for week 3 is a theme challenge and that theme is Congratulations!
I am not gonna fib…I thought it was Celebrate and that is the card that I made.  I did a quick adjustment to amend my sentiment to include a congratulations with a slightly different type and font.
I LOVE this sweet bear stamp set from Sassy & Crafty.  This is my current favorite stamp set in all of my stash (which spans 2 states, so that is something!).
There are 3 bears in the set and I feel like these are the grown up version of a sweet bear to color with your favorite medium.
I've used my Karin Brushmarker Pro watercolor set to add some fun color to this image.  I love to watercolor and I haven't done very much watercoloring in months.  It feels so good to get back to it!
I actually heat embossed this in black and then added water to small parts of the image and dotted the color on with the watercolor brushmarkers.  I used a small paint brush to move the color out to the center of the bear.  I used a combination of 3 browns on the bear and two cool grays on the little bunnies in the box.  One deep purple worked on the box with a little pink for the bow and some bunny ears!
I added some of the cool grays below the bear to ground him and gave him a blue watercolor wash background.  I always love how that looks when it is done.
I really like the Karin Brushmarkers.  I think they are my favorite watercolor brush paints that I've tried so far.  They are on the pricey side and I had to wait a couple of months to get them.  They were worth the wait and I finally have time to pull them out and create with them!
Supply List:
Are you interested in the products I used?  To make them easier for you to find, I have linked them below. (Affiliate disclosure ) As an Amazon Associate I earn from qualifying purchases.  Your purchases help keep my blog running at no additional cost to you and I thank you for the support!
Sassy & Crafty Bearly Happy Birthday Stamp Set
Other Supplies: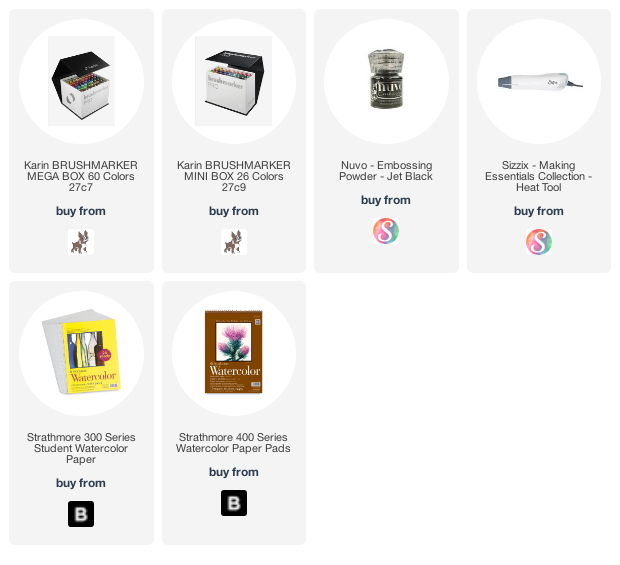 We would really love to have you join us for the Make the Cards Challenge!  You no doubt have Congratulations stamps and dies, why not play along?
Thank you for stopping by!!  Be well!