The Make the Cards Challenge for this week is a fabulous Ombre challenge using shades of purple!  Purple is one of my favorite colors, so I could not resist this challenge!!  (Well…I did some resist for the challenge for card #4!)
I don't have a ton of colored cardstock in my craft room, so I opted to use some techniques that didn't require any colored cardstock!
I have 4 cards to share with you today and I had a hard time picking my favorite!  I would love to know which one you like the most.
The idea of the Ombre technique is to have a variation in color from dark to light or vice versa!
Card 1: My first card is a simple ink blended card with an embossed gold edge.  I simply stamped and heat embossed the giant sentiment and added a secondary sentiment popped up on foam tape below it.
I did add a dark purple mat to the card base and the ink blended piece went on top.  This is always a lovely technique and it's quick and easy to do.
Tip: Use Bristol card stock to make your blending easier.  Bristol paper is super smooth and one of the easiest papers to get perfect blends every time, no matter what tool you use to do your blending.
Card 2: This is a watercolored ombre background with the gold embossed edge.  I created a die cut from a giant hello stamp using my Brother Scan-n-Cut.  I die cut it 3 times and glued them together.  Then I embossed over the purple ink in clear embossing powder twice to get a super shiny piece that almost looks like an enamel piece in person.
Card 3:  This is a twist on the technique I shared on my STAMPlorations guest designing post which you can see HERE.  I ink blended an ombre background and then used the Sassy & Crafty Smoke Rising stencil.  I spritzed water on the stencil, flipped it over onto the ink blended background and waited about 20 seconds before removing the stencil and blotting the excess water.  I love this background technique.  It's so simple and always gives you nice results.
I added a watercolored tea cup and I heat embossed a sentiment on the card panel.  I also added the gold embossed edge detail to this card.
Card 4:  The final card uses an emboss resist technique. I used the Rose Petals stamp set from Scrappy Tails Crafts to stamp and heat emboss the bud vase in white.  Then I ink blended over the embossed image and sentiment to reveal the image.  I added the gold embossed edging detail and finished this card like all the others on a panel of deep purple cardstock and a white card base.
All of these techniques are amongst my favorite go-to techniques, but I have to say that the watercolor ombre is always my favorite.  I love the soft blend from darker to lighter with an easy to do wash of ink or paint!
Supply List:
Are you interested in the products I used?  To make them easier for you to find, I have linked them below. (Affiliate disclosure ) As an Amazon Associate I earn from qualifying purchases.  Your purchases help keep my blog running at no additional cost to you and I thank you for the support!
Sassy & Crafty Smoke Rising Stencil
Scrappy Tails Crafts Rose Petals Stamp Set
Other supplies: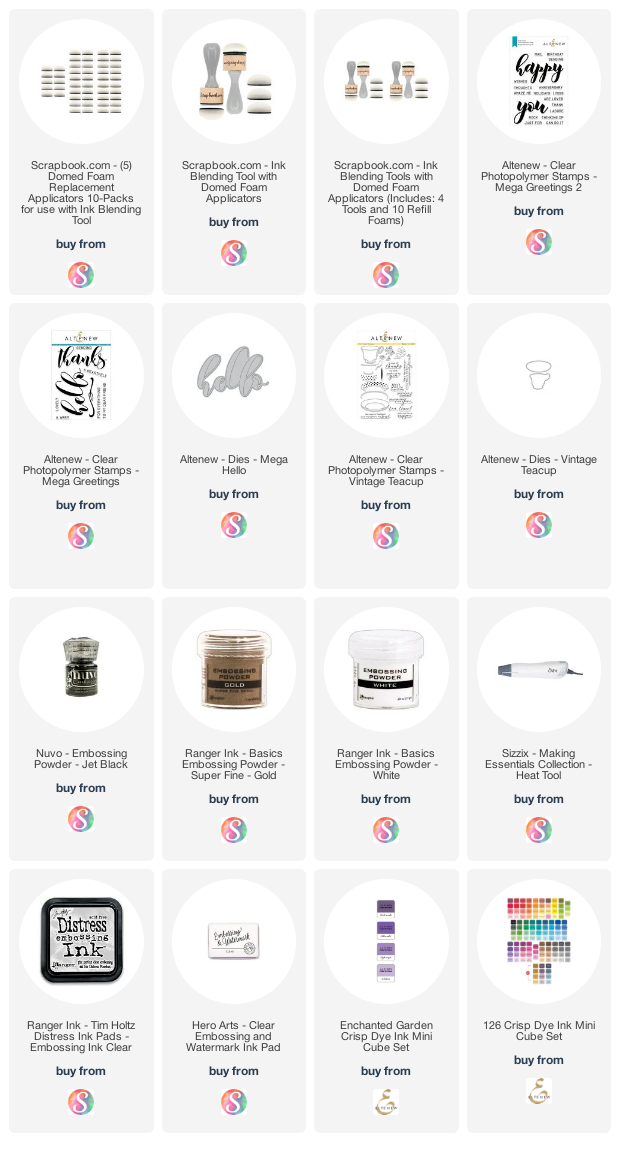 We would absolutely love to have you play along with us at the Make the Cards Challenge!!
Thank you for stopping by!