Have you tried creating a card background with alcohol ink yet?
You'll be hooked when you do!
The cards that I created to share with you today and tomorrow are both created with Altenew Alcohol Re-Inkers.  The re-inkers are actually the Altenew Artist Marker refill inks, but they work beautifully on Yupo paper to create amazing backgrounds for your cards.
No two are ever alike and there are several fun techniques that you can use to create beautiful backgrounds.
I was playing with adding texture and, believe it or not: stencils!
That's correct!  I used a stencil to get a pretty fun effect.  I love mixed media and I live to experiment, so that is what I have to share with you today and tomorrow.
I used Altenew's Ruby Red, Warm Sunshine, and Desert Night re-inkers along with some rubbing alcohol to move the inks and mix them on the paper.
This is Yupo paper, which is technically not actually paper.  It's plastic.  It's actually considered it's own medium.  You can use glossy card stock as well.
Once I had the ink on, I used a microfiber cloth to dab on and blot off the excess ink.  That is the texture you see along the bottom squares.
I really liked the look that gave me and it lightened the colors nicely.
Usually I end up with bold, bright backgrounds and I loved that I found a way to lighten it.  Sometimes you just want a change!
Then I took Altenew's Bubble Wrap Stencil and placed it on the dry background and used a Tim Holtz blender foam with rubbing alcohol to get the stenciled dots on just a portion of the background.
I actually tried stamping over a piece of this and after 4 days, that ink is still not dry.  I need to experiment with different inks for that on another day.
Super fun to experiment just to see what happens.
The sentiment is from Altenew's Quilled Elegance stamp set.  It's a beauty.  Check it out in the links below.
The card layout is from this week's Atlantic Hearts Sketch Challenge.  We would love to have you join us for the challenge!
Supply List:
Are you interested in the products I used? To make them easier for you to find, I have linked them below. (Affiliate disclosure ) Your purchases help keep my blog running at no additional cost to you and I thank you for the support!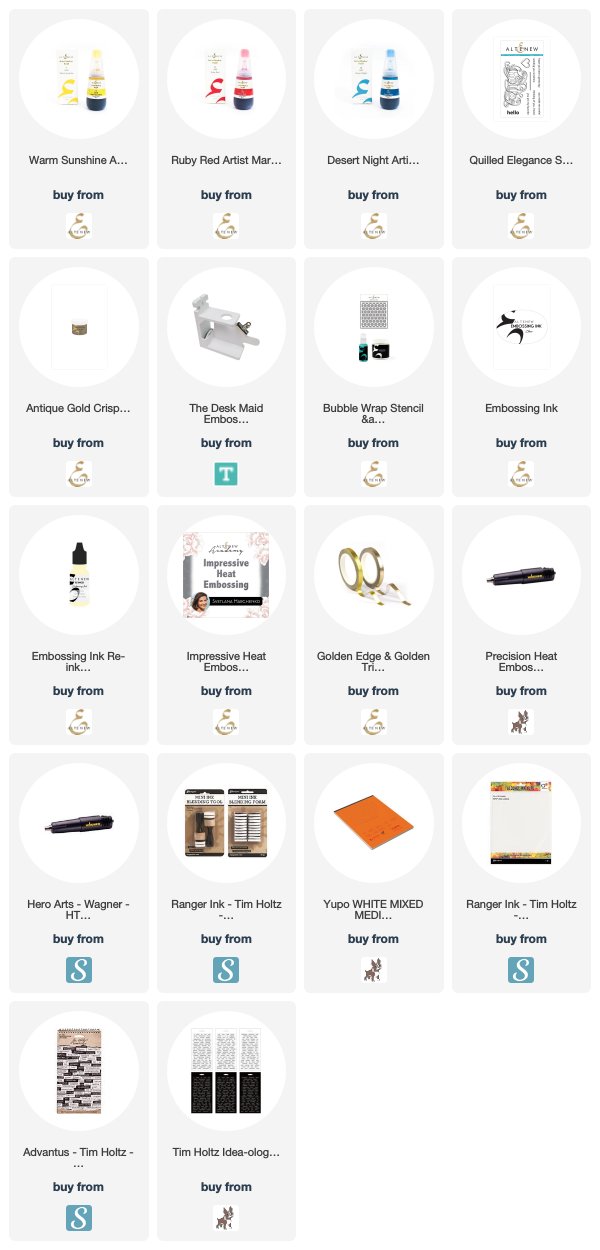 Thank you for stopping by!  Have a wonderful day and give the alcohol backgrounds a try!