I have 3 cards to share today.  I was in the mood to play around with weird color combinations just to see what they looked like.  I pulled out the Altenew Majestic Bloom stamp and die set.  It's an easy set to line up and layer and layering sets always make for quick cards.  Especially when you have the coordinating die set!
I've played with this stamp set many times and I've had it for quite some time…maybe 4 years!  I pull it out frequently because the layered stamp set does all the work of shading and coloring this giant bloom.
I did all of my stamping and die cutting and then started putting the cards together.  I decided to use this week's Paper Craft Crew Sketch and just change it up a little with each card.
My interpretation of this sketch is to have a watercolor wash or something behind the main image.  I chose to stamp leaves directly onto the card front and treat that like the background element on this sketch.  I added some die cut leaves popped up on foam instead of the paper strip detail in the sketch.  I also tipped the sketch vertically instead of horizontally, turning it 90 degrees.
I really like the depth and dimension that I got on this card by stamping some of the leaves on the front panel and popping the rest up on foam tape.  It definitely adds interest to the card!
As does the color combination!  I still had the Marigold, Snapdragon, Chamomile, and Sunray inks sitting on my desk and the Velvet, Crimson, Rouge, and Blush as well.  The greens included the Evergreen, Forest Glades, and Frayed Leaf.  The flower center was Honey Drizzle.
I played with other combinations as well and slightly different alignments, but the same layout with the leaves acting as the watercolor wash element in the sketch.  I just shifted them around the card.
I shifted this to the upper left corner of the card and used only one bloom.
This one I shifted to the bottom right.  I don't like this one as much.  I think I would have liked it if I had used a lighter brown for the leaves so they sort of faded into the background leaving that bloom to be the star of the show.  I think the leaves just scream at you this dark!
I would enjoy hearing your opinions about the cards and which one you like the best!
Supplies:
Are you interested in the products I used?  To make them easier for you to find, I have linked them below. (Affiliate disclosure ) Your purchases help keep my blog running at no additional cost to you and I thank you for the support!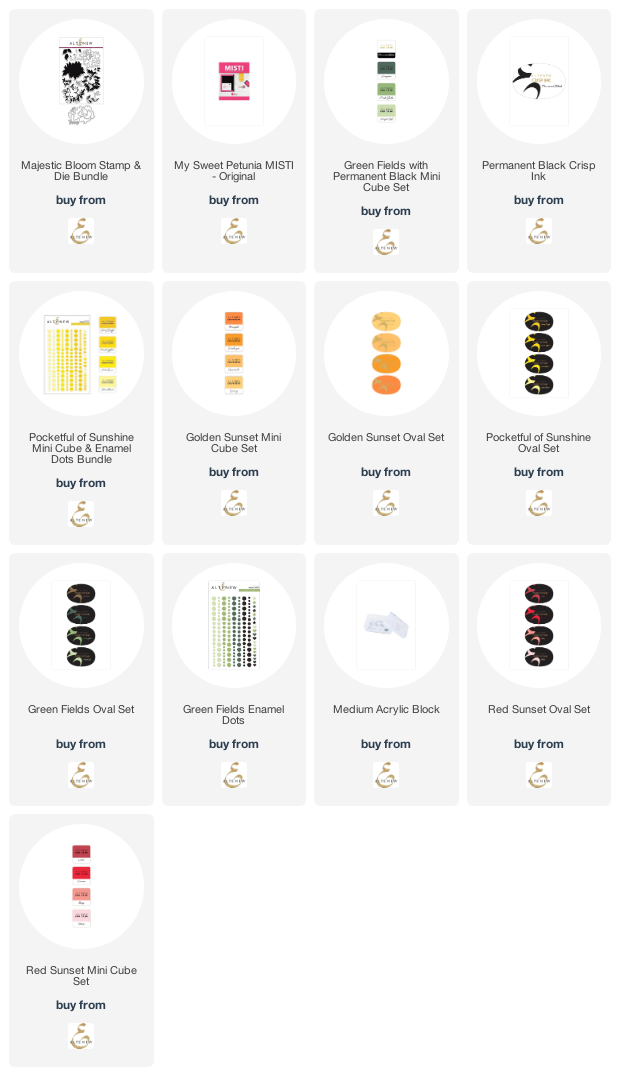 Thank you for joining me today!  Have a fantastic day!!