A couple of weeks ago I posted a video about creating rolling hills with ink blending and I was having a hard time blending my inks that day.  I was just getting blobs.  That almost never happens to me now that I'm using the Picket Fence blender brushes and Neenah Solar White cardstock or Bristol cardstock.
What I didn't think about at the time was that my ink pads had been sitting in my craft studio in the basement for 4 1/2 months in a cold, dry house and they were not being used daily.  Needless to say, they were very dry.  I didn't realize it until I tried stamping something with one of them and it took 3 or four tries to get a dark enough image. Re-inking the ink pads made all the difference in blending smoothly.
It was quite an aha! moment for me.  I have had my Altenew and Catherine Pooler inks for years and never needed to re-ink them before!  They also never sat without use until this winter.
If you do get a blob, just blend a couple more layers over the top until you get a smooth finish. You should be able to blend all those blobs out.
Here is the video Quick Tip that I have to share with you today!
Alcohol Marker Tip:
I also had a question the today about how to more easily color animal fur on those cute critter images.  I wanted to answer it in a blog post so that I could include a few pictures of some of the projects where I have done this.
This is one of my favorites…I love this little unicorn because he really looks fluffy.  This was a class that I took with Mindy Baxter at MyCreativeScoop.com.  The trick is not so much flicking as dots of different colors with a couple of small flicks here and there.  I've been amazed at what you can do with dots of color when you layer several shades of a color together or place them very close together.  In this image, we didn't cover the entire critter with flicks, we gave hints of fur in several places and that was enough to give the illusion of a fluffy critter.
This is another one that I loved.  This was also a Mindy class.  Here you can see that we made short lines of several shades of gray all over this little dog leaving some white space around too that we filled in with a 00 shade.  In both of these cards we created those backgrounds on plain paper!  The only image I started with in both cases was the unicorn and the dog.  We created the backgrounds with just markers.
I still find hair and fur a challenge and practice any chance that I get.  I'm learning that you don't always have to cover the entire image, you just need to give a hint of fur or fluff with many shades to get the look you are going for.
I can highly recommend Mindy's classes if you are looking to take classes from a Copic guru.  You will learn quite a lot and she has classes focusing on all kinds of techniques.  I have had a really good experience taking them and I like that she just focuses on one thing at a time until you've completed the entire project.  She does a series of short videos in each class walking you through the project so you can stop at any point and pick it up and finish it later.  Plus, she consistently teaches the same methods in each class so with each class you reinforce your skills.
I took a class at Brit&Co a few years ago.  It was a line drawing class where we drew a house and then watercolored it.  What did I know about line drawing?  Not a thing.  The point of the class was to forget about trying to draw straight perfect lines and to forget about getting all the details in the picture.  We drew a few roof shingles randomly on the roof to give the illusion of a shingled roof.  I had no idea as I was creating along with the instructor how what I was doing would ever look like a house in the end, but my goodness gracious, it looked amazing when it was done!!  I've made a few pictures on my own since then and I NEVER hesitate to sketch and draw things out now.  The motto of the class was: EMBRACE THE IMPERFECTIONS!
Gotta love that!
Supply List:
Are you interested in the products I used?  To make them easier for you to find, I have linked them below. (Affiliate disclosure ) Your purchases help keep my blog running at no additional cost to you and I thank you for the support!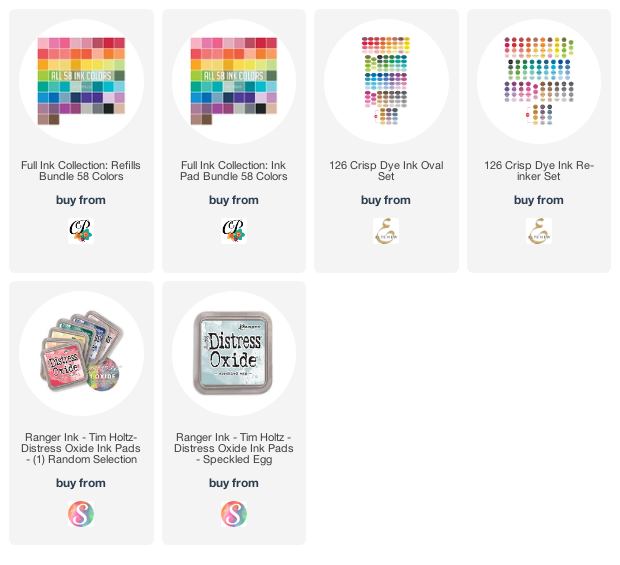 Thank you for stopping by!  I would love for you to leave a comment…what tips do you have for coloring fur and hair with alcohol markers?
Be well!