Many years ago, I saw a beautiful card in a magazine and the focal image was an acorn and leaf made out of wire.  It added a very interesting touch to the card.
I've also been seeing We R Memory Keeper's Happy Jig in more recent magazines and when I finally saw it at Joanne's in February, I picked one up.  Little did I know that wire would come in handy for making face masks with a nose clamp!
This week's Paper Craft Crew sketch made me pull out the Happy Jig and the wire that I have left and create a wreath element with Altenew's Peony Dream 3D Floral Layering Die.
I made a home décor project similar to this last year using an embroidery hoop from my stash and die cut flowers and leaves.  I had that hanging on my front door for months.  It made me happy every time I looked at it!
Usually I use my ink pads to create the colored card stock I need for my layered dies, but today I dug into my stash for those pieces of card stock that have come to me in card kits that I have left over.  These aren't colors I would have created to layer together, but they work just fine and my stash is just a little smaller for it!
The sentiment is from the Paint-a-Flower: Anemone stamp set.  There are truly beautiful sentiments in that stamp set!
I love adding a touch of black with brightly colored images.  The black almost feels like an anchor toning down the brightness just a touch.  It gives your eye a place to rest!
Here it the sketch for this week's Paper Craft Crew challenge:
You can see that I changed the rectangle frame to a wire hoop and added a giant floral focal piece in place of the small circle and grasses.  I also added a small black strip of cardstock in place of the smaller pennant.
The layering dies are a great way to use up cardstock scraps.  They work well with patterned paper too.  The pattern often adds interesting texture or dimension to the floral images.
Supply List:
Are you interested in the products I used?  To make them easier for you to find, I have linked them below. (Affiliate disclosure ) Your purchases help keep my blog running at no additional cost to you and I thank you for the support!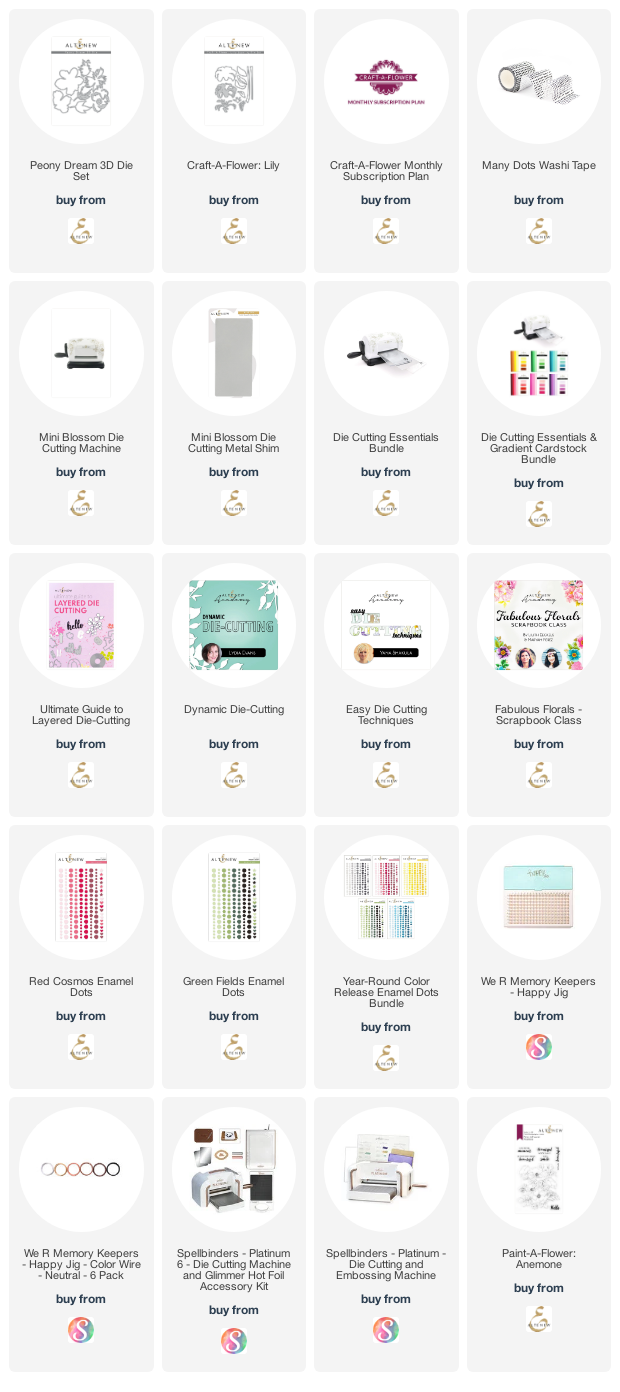 I'm delighted that you stopped by.  Please leave a comment and let me know if you've ever used metal elements on your cards!