Have you been working your way through your craft stash the last few months?  As a crafter, I felt like a quarantine was what I trained for over the years as I built up my craft stash.  I kept telling myself that I didn't want to get rid of craft stuff because I would have time to use it when I retired.  Well…I retired and then the quarantine happened.  I couldn't got browsing craft stores to add to the stash.
Needless to say, I've been using my craft stash and I've been looking for ways to use what I have in different ways.  I like to make my craft tool work harder for me.  You know that always makes me feel like I'm getting my monies worth. Using a craft tool for a new purpose makes me happy!
Today, I'm using my craft dies to create a welcome banner for my front door.
I love my front door!  This house is a fixer upper.  We had to replace all the doors inside and outside the house because they were all damaged and very old.  I love the door we picked for the front of the house!
Doesn't that banner look colorful and lovely?
My favorite DIY home decor projects are door decorations, outdoor patio decorations, table holiday decorations and Christmas ornaments.  If
I also make a lot of sewing projects like new cushion covers for patio chairs, pillows and so on.  I'm a whiz with a glue gun.
I've also been saving wine corks for YEARS.  I've got enough to make a really great home decor project or two with those.  I collected shells the other day as well for a candle or a picture frame project.
I keep busy!
My supply list: (All the links are at the end of the post!)
All of these are materials in your craft room somewhere, or at least something similar!
Flour Sack Towel and ribbon from Grove Collaborative
Bamboo stick from a clearance placemat
felt
cardstock scraps
Lily die cuts from Altenew
Marshmallow Alphabet from Trinity Stamps
Catherine Pooler Sequins
floss and a needle
glue and glue dots
scissors, paper pattern, We R Memory Keepers cutting tool, washi tape, pins, fabric scissors, iron, tweezers
You could leave out the stitching and use glue, pins, or even iron on seam tape to hold the sides together.  You could also just sew it neatly on your sewing machine if you don't want the homemade look.  I was going for a more natural look and wanted that imperfect hand stitched look.
Aren't those flowers gorgeous?  I just love that layered lily die set from Altenew.  I know that you have seen that in 3 or 4 of my projects in the last few weeks, but I LOVE it.   I love it with the bright colors that you can see from the road.
That marshmallow alphabet die set from Trinity stamps is also a new favorite for me.  I loved the font and used some swiss dot paper from my scrap bin to die cut that out.
I contemplated laminating the finished pieces before attaching them to the banner.  My front door has a storm door and it is under a little porch so this isn't going to get wet at all and it won't get direct sun most of the day.
This did take me about 2 hours to complete.  By the time I die cut all the pieces and layered everything together, plus cutting and hand stitching the banner itself, it was a lovely afternoon with a movie going in the background.  Now I have a fresh new welcome project for my front door!
I usually keep projects like this until I get sick of them or they get raggedy.  Then I save the parts I can reuse and toss the rest.  I don't have to feel bad about that because this is all stuff I had in my stash and it will serve it's purpose for me wonderfully.
I created a video to share with you to show you the steps.  I hope this inspires you to make something new for your front door!
Supply List:
Are you interested in the products I used?  To make them easier for you to find, I have linked them below. (Affiliate disclosure ) Your purchases help keep my blog running at no additional cost to you and I thank you for the support!
If you want to try Grove Collaborative, I have a referral link and you can  get a free gift with a qualifying purchase: https://tinyurl.com/y979hvym  I buy all my cleaning products and paper products from Grove.  They get delivered to my house and they are organic and natural.  I've had a really great experience shopping with them and it's less to pick up at the grocery store.  Plus, I have a ridiculous number of allergies.
-To check out the magnet sheets odd & ends: Stamp-n-Storage and search magnet odd and ends.  I always get the package of 20.
-Trinity Stamps Marshmallow Alphabet Dies : https://tinyurl.com/ycwt9zj9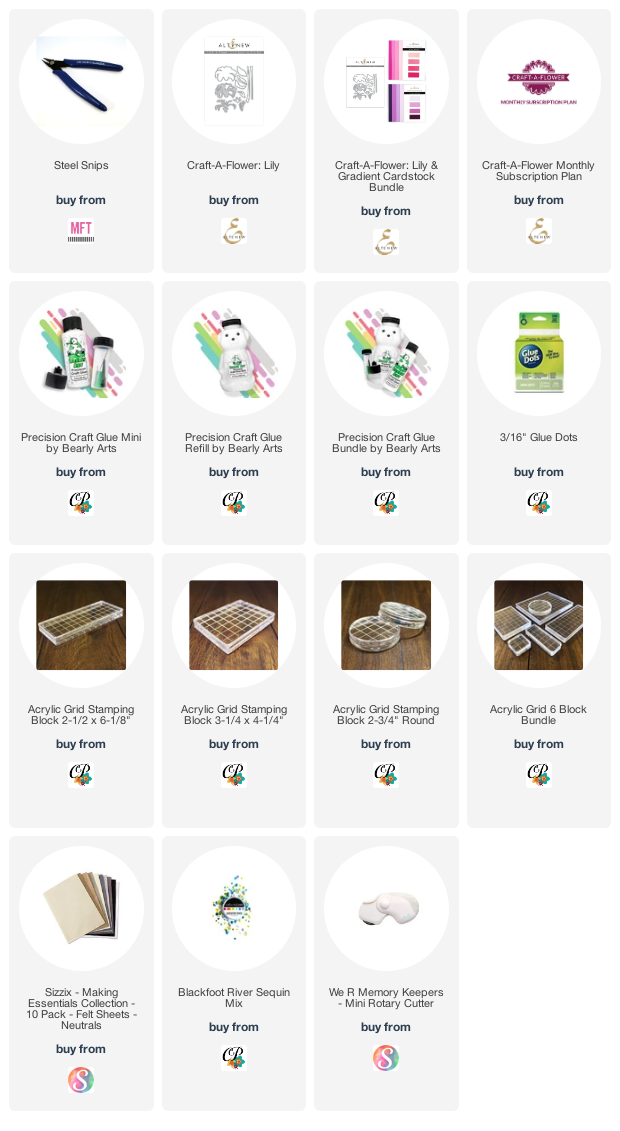 Thank you for stopping by!  I would love for you to leave a comment and let me know what kinds of home decor projects you have been creating lately!
Be well!