I have 3 ways for you to create colorful floral cards without a lot of fussy coloring.  This reinker technique will rock your world!!
I added one drop of 4 different reinkers to a large clear block and spritzed them with water.  Then I used a water brush to add the color to my card panels.
I stamped one floral image multiple times on 3 card panels.  For the first panel, I added color to just the center of each floral.
I am using minimal water to add my color.  I am using water reactive black ink and regular cardstock, so I need to be very careful to keep this paper dry!
For card 2, I added color only to the center bloom.  I colored it in with yellow and added some coral to just the center for more interest.
For the final card, I added color to one side of each petal.  Again, I have a very colorful card with minimal effort!  I love playing with ways to quickly add color without stressing about it!
You can see all the details in my video:
Supply List:
Are you interested in the products I used?  To make them easier for you to find, I have linked them below. (Affiliate disclosure ) As an Amazon Associate I earn from qualifying purchases.  Your purchases help keep my blog running at no additional cost to you and I thank you for the support!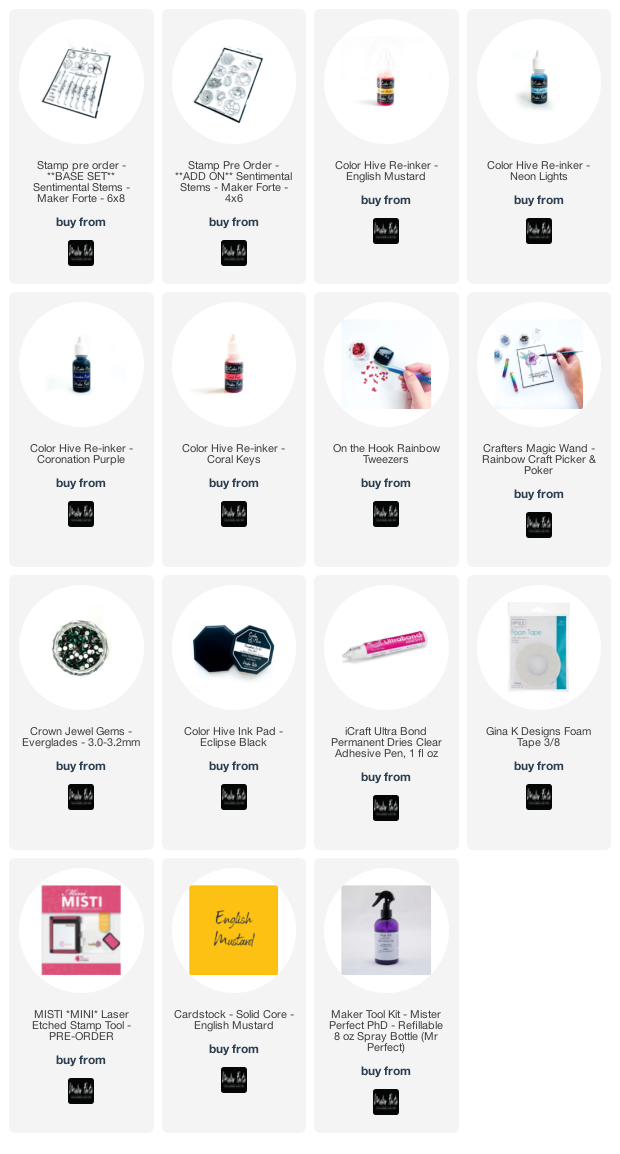 Thank you for stopping by!! Have a fabulous day!