It is just too much fun to play with stamp sets that allow you to create scenes!  You can easily get lost in a day of masking, ink blending and coloring.  It's so relaxing!
Today, I want to share a video to share an easy way to color with alcohol markers and give you a trick to make the wings sparkle using the 7 Kids Craft Store Back To Faery School stamp set and a video with 3 card layouts using these cute Faery images!
Perhaps you have not tried coloring with alcohol markers yet, or perhaps you bought some markers and you just weren't sure what to do with them so you only created a project or two with them.  I want to share with you how I color things quickly and get results that make me happy.  I'm not saying I will win a coloring contest, but I create a card that I'm proud to share with someone.
I've taken a lot of Copic and alcohol marker classes and EVERY person has their own technique.  Some people go from dark to light and then back from light to dark, others go from light to dark and back from dark to light.  I've practice all the techniques trying to find what works best for me.  I have to say that I like to start with the dark in the spots I think will have a shadow and then work toward the light.  I'm discovering that on small images like the faeries, I don't need to go back over it a second time.  It just makes the ink bleed outside the lines of the image and it takes away the detail that you added with the flicking.
I think mixed media techniques, watercoloring, and alcohol marker coloring are things you keep doing and you learn each time you create something.  It's an ongoing process.  Wherever you are in that journey is great!  Just keep practicing and creating. Try new techniques and ENJOY it!
I have 4 cards to share with you and two videos today!
Card 1 and Video 1:  I spent more time on how I colored the faery in and showed my wing tricks to get them to look like they sparkle.
I kept all my cards on the simpler side today.  I just wanted to play with the images and play with coloring the images.  It's very different to color small images like this one than to color a large floral image.  I stamped and colored the little faery, then I did a small watercolor wash under his feet to ground him using Catherine Pooler's Daydream ink and then added some dusk metallic ink splatter.
Video 2 shows the other 3 cards and doesn't focus on the coloring.
Card 2:
I simple stamped, colored and fussy cut this cute little faery out.  I created an ink blended rainbow by masking off the bottom of the card, added dusk metallic splatter and a sentiment, then I attached the little faery on foam tape.  I also added some Wink of Stella to give her some sparkle.  I used  Catherine Pooler's  Peppermint  Scrub,  Sauna,  and  Daydream  inks  to  create  the  rainbow.  These are inks included in her new release of the Paradise Found Mini Ink Pads!!!  You will find the links below.  The 7 Kids Craft Store has them and they will be 25% off today and tomorrow!  Get them before they are gone!
Card 3:
I used the book worm and stack of books for the third card and created a pile of dirt below them with a technique you will see in video 2.  I also added some of Catherine Pooler's Blooms and Butterflies patterned paper.  This is my all time favorite Catherine Pooler paper which you will also find in the 7 Kids Craft Store!
You can see that I finished off the card with some Shimmer Spray.  I LOVE the sparkle this gives and it is so appropriate for these sentiments!
Card 4:
I took a short cut on card 4!  I did my ink blending with a Brutus Monroe Simple Blends Circle Mask and Catherine Pooler's Daydream ink.  Then I stamped and colored the little faery.  I feel like it looks like she's in a bubble!
I've still got the Birthday Faeries stamp set to play with!  You can expect to see at least one more Faery video using that adorable little set.
I'm really enjoying this August release from 7 Kids Craft Store.  It's been so much fun creating and coloring these adorable faeries and kids.
I also love that these are interchangeable with the Ice Cream Parlor sets and the Faery sets from the July release.
7 Kids Craft Store Links:
7 Kids Customers Create! Facebook Group
Back to Faery School: https://www.7kidscrafts.com/7-kids-exclusive-clear-stamps-back-to-faerie-school/
Birthday Faeries:  https://www.7kidscrafts.com/7-kids-exclusive-clear-stamps-birthday-faeries/
Catherine Pooler Mini Paradise Found Ink Pads: https://www.7kidscrafts.com/catherine-pooler-designs-mini-inks-paradise-found-set/
Catherine Pooler Flutters and Blooms Patterned Paper: https://www.7kidscrafts.com/catherine-pooler-6×6-paper-pad-flutters-blooms/
Supply List:
The Faery and Pizzeria stamp sets were given to me by the 7 Kids Craft Store.  All other products were personally purchased.  As always, I really appreciate your support when you click the links and make a purchase below!
Are you interested in the products I used?  To make them easier for you to find, I have linked them below. (Affiliate disclosure ) Your purchases help keep my blog running at no additional cost to you and I thank you for the support!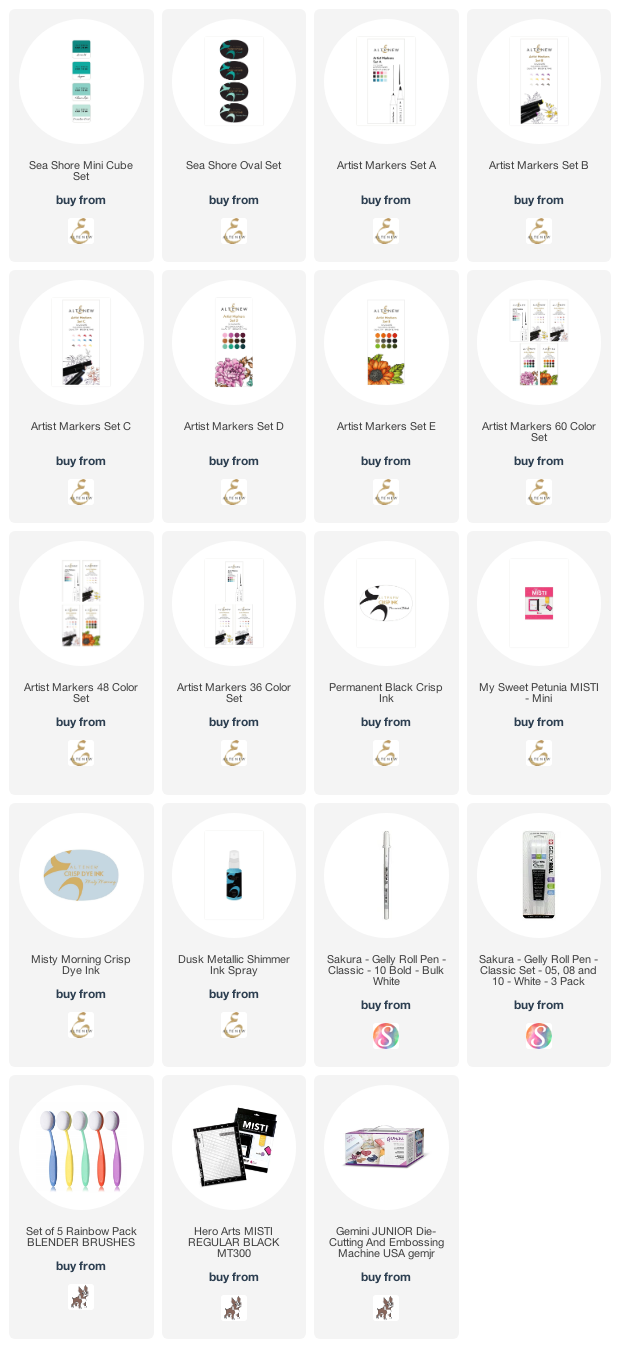 Please follow me on YouTube and Instagram!
Thank you for stopping by today!  Leave a comment and let me know which of the cards is your favorite!  Happy crafting my friends!