I had a blast creating that sunset scene patio scene card last week using the August release stamps from 7 Kids Craft Store.  I played with the Pizzeria Parlor and the Pizzeria Kids stamp sets and created that Pizzeria patio scene.
Those sets are also perfect for creating birthday cards.  They have a lot of birthday themed stamps and sentiments that you can use to create a birthday card.  I decided to create a slimline card using one of the Whimsy Slimline dies…specifically, the Slimline Pillows Die Click here.  I loved this die as soon as I saw it because it was a combination of quirky rectangles and ovals.
I used the Altenew Artist Markers and the Sea Shore ink set to color in the images and create the Ombre background.  I had a lot of fun playing with this card.
I have to say, since I've been embracing the new technique I'm using to color my images with alcohol markers, I am really enjoying making cards with images that need to be colored in.  I'm not stressing about getting it perfect, I'm focusing on getting some shading with dark and light areas.  I'm much happier with the results and I'm making things quicker.
I think that these look just fine!  I learn something every single time I color and the same is true this time.  I feel like I'm finally developing my own technique…especially when I'm using small images like these. Isn't the little boy below just so cute?  I show on the video below how to create curly, textured hair with a very simple technique.
I love the Ombre background that I did with the Sea Shore ink set from Altenew.  The inks blend so beautifully and the colors!  Just amazing!
For the alcohol marker coloring, I used Altenew Set A, B, D, and E.  Most of the colors came from set E except for the reds, the blues, the yellows, and the grays.
I created a video so you could see how I put this together and you can get an idea of how I colored it all in, although that was not the focus of my video.
Please make sure to subscribe to my YouTube channel and give the video a thumbs up!!
Supply List:
The Pizzeria Kids and the Pizzeria Parlor stamp sets were given to me by the 7 Kids Craft Store.  All other products were personally purchased by me.
7 Kids Customers Create! Facebook Group
Pizzeria Kids: https://www.7kidscrafts.com/7-kids-exclusive-clear-stamps-pizzaria-kids/
Pizzeria Parlor: https://www.7kidscrafts.com/7-kids-exclusive-clear-stamps-pizzaria-shop/
Other Supplies used in the video:
Are you interested in the products I used?  To make them easier for you to find, I have linked them below. (Affiliate disclosure ) Your purchases help keep my blog running at no additional cost to you and I thank you for the support!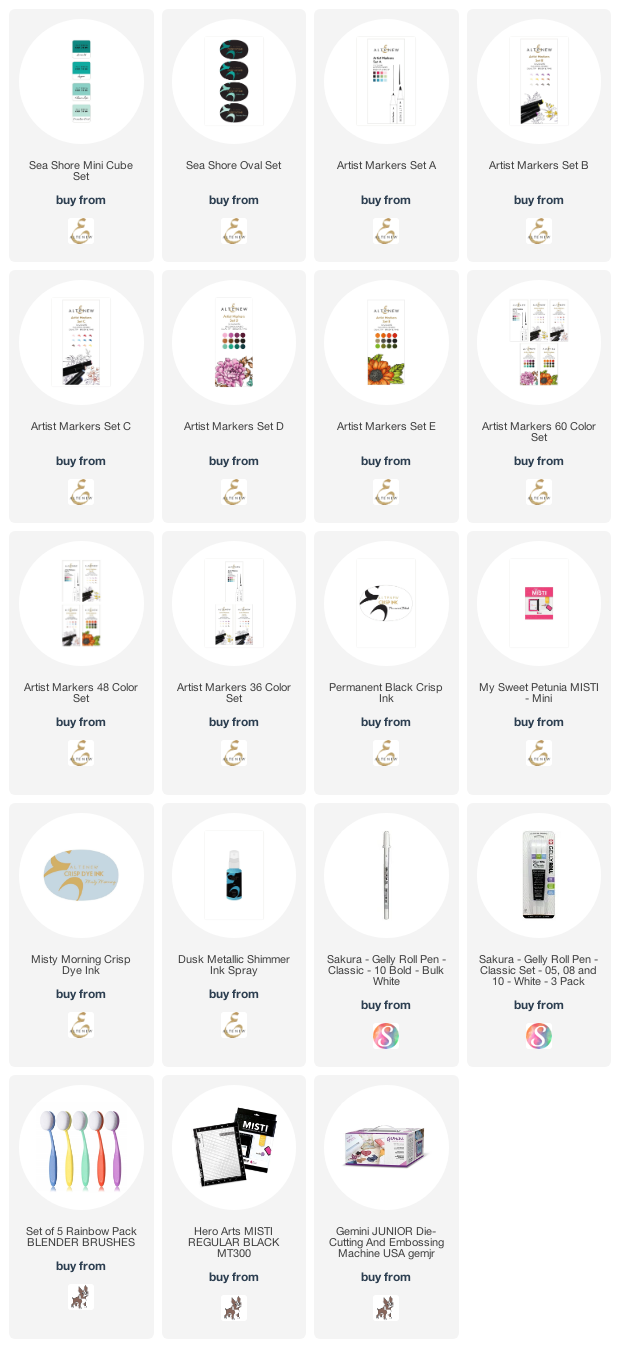 The Whimsy Slimline Pillow Die is available here:  Click here
Thank you so much for stopping by!  I hope you enjoyed the video and my process for creating my card!  I am having a lot of fun creating with these cute kids!
Tomorrow, I will share some Fairy cards with the Back to Faery School stamp set from 7 Kids Craft Store.  I LOVE this set!  (And I still have the Birthday Faeries set to play with!)