I missed my Paper Craft Crew card this week thanks to my 5th go round with this winter's virus collection, so I thought I would share it with you now!
This week's sketch was a nice clean and simple sketch, so I thought I'd have some fun with it and use some new goodies and practice some alcohol marker coloring.  
I used some fun techniques for this card:
Ink blending with the Picket Fence Life Changing Blending Brushes and a Mask/Stencil and 3 colors to make a rainbow
 Heat embossing on vellum
 Alcohol marker coloring with Altenew Artist Markers using at least 3 techniques
 Using scraps from other projects to make a card
 Sequins…just to make it fun!
I used the Wispy Begonia stamp and die set from Altenew for this.  Isn't it fabulous?
Granted, I experimented with at least 3 Copic coloring techniques on that one flower so the left petals look different from the right petals, but that color!  That set of greens for the flower is from Altenew's Set D that was just released.  I LOVE those colors!  I know begonia's aren't that color, but why not make it fun, right?
I also used a mask/stencil from Brutus Monroe to create my background and the nice bright white oval.
I love this card because I had fun making it!  I used a lot of creative license and just played.  I love the leaf.  I used 3 greens, a yellow, and a pink alcohol marker.  I don't know why, but I felt like it needed some pink on the tip of the leaf to balance the strip of paper I added that was a left over from another project.
Here is the sketch that I started with:
I created a video to show you the process and the tools that I used:
Supply List:
Are you interested in the products I used?  To make them easier for you to find, I have linked them below. (Affiliate disclosure ) Your purchases help keep my blog running at no additional cost to you and I thank you for the support!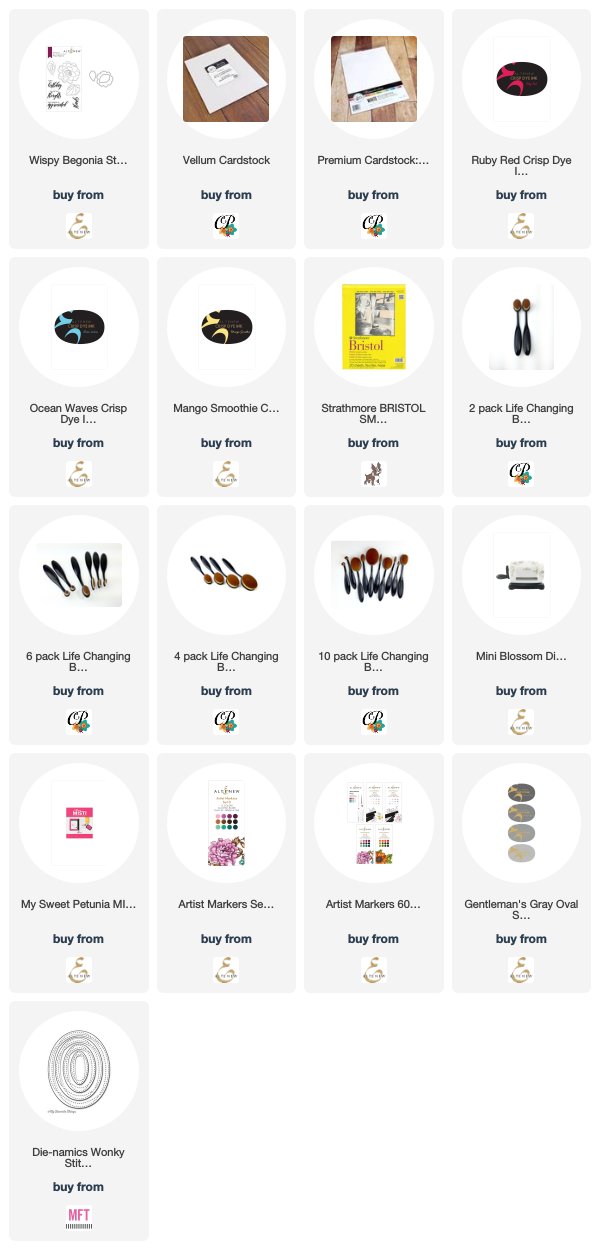 Thank you for stopping by!  Have a wonderful day!