I'm taking a Color Blending class through Altenew Academy and I'm loving it.  It's taught by Kelly Latevola who is one of my favorite colorists to watch.  For the first lesson, she had us create a color wheel and color swatches.  We did a lesson on color theory.   I will share all of that tomorrow along with my free printable that I created for you to create  your own color wheel and swatches.  I've also got a handout on color theory notes that I've been putting together from all of the resources that I have.
Today, I just want to share a fun and very relaxing technique card.
I used Altenew's Moroccan Mosaic stamp set to create my background image. I stamped it with Altenew's Permanent Black ink which is alcohol marker safe.  Then I colored it in using an analogous color scheme. I selected 3 colors next to each other on the color wheel and started filling in each of the mosaic pieces blending the 3 colors together.
I tried to get all the combinations of 3 colors that I could creating a fun rainbow card.  It's a strong color combination, but I love it.  It was so relaxing to do because there was no pressure to make it perfect.  I was just practicing blending my colors together.
I used my favorite sentiment from this set and heat embossed it in gold.  I popped that up on some foam tape and added some sequins for fun.
Super simple and very relaxing.  I enjoyed this quite a bit.  I think this is a great way to get a truly one of a kind background piece for your cards and scrapbooks.
You really need to try this.
As I was going through my basket of background stamps, I realized I have a ton of them that would work for this technique.  I will definitely do this again.
When I complete the color blending with the markers, I used the bullet point of the black marker to go over the stamped lines.  Next time, I will use a ruler to do that to get a tidier result.
This card just makes me happy to look at!
Supply List:
Are you interested in the products I used?  To make them easier for you to find, I have linked them below. (Affiliate disclosure ) Your purchases help keep my blog running at no additional cost to you and I thank you for the support!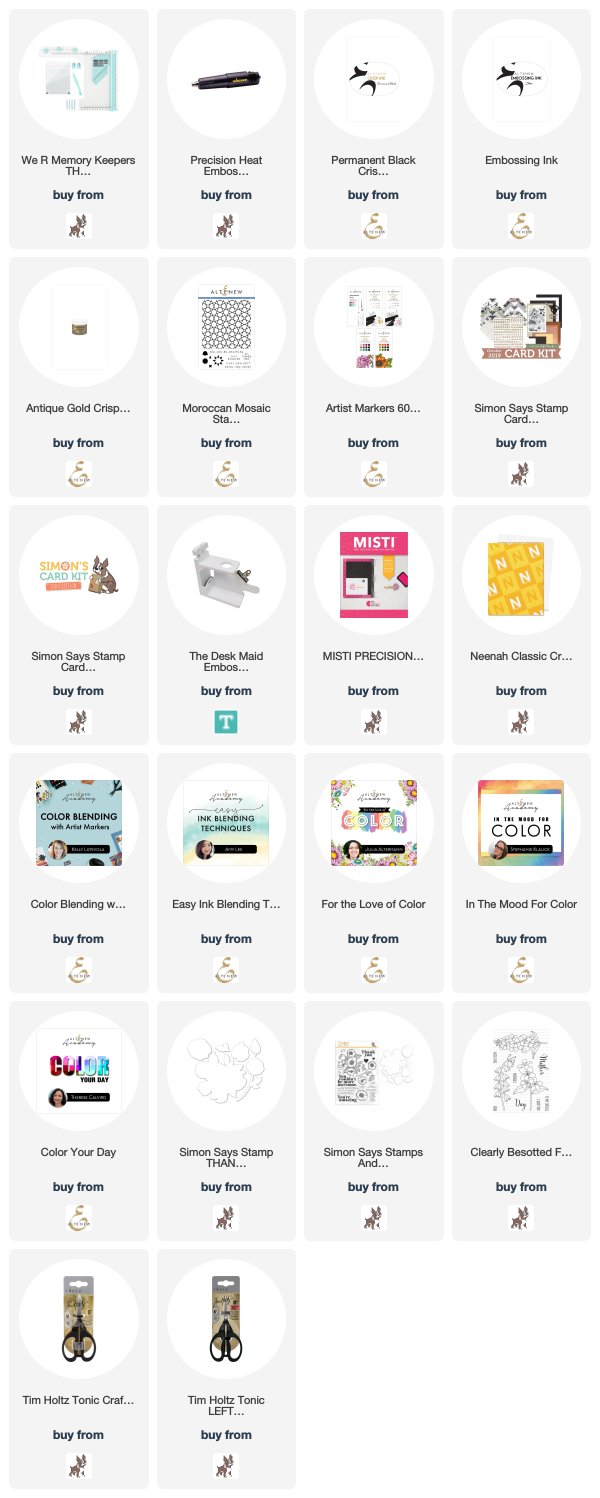 Thank you for stopping by!  I would love to hear what you think of this background technique!  Leave a comment below!!