Have you subscribed to any craft kits lately?
I have tried out a few and I decided it was time to pick one or two that I really like and that I want to keep getting.  I decided that I love the Simon Says Stamp card kits that I get each month.  I feel like I get great value for my crafty dollar.  You always get at least one stamp set, cardstock, envelopes, a lollipop, and some great patterned paper.  Then you get either a die, stencil, or a second stamp set.  Many times you also get a full sized or sample sized craft medium or product to try.  I've discovered a lot of companies that I love from these kits.  My favorite scrapbook paper companies all came from this kit.  I also like that I can get more of these products and recommend them to others because all the products are offered separately in their store.  I also like the price point of these kits.  They are one of the lowest priced kits on the market and you get a good amount of product for your money.  You couldn't buy the stuff separately for the price you pay for the kit.
I also love Catherine Pooler's Club Sursee.  I started by just getting the regular club kit and loved the stamp sets that I got so much that I decided to try the deluxe version. The deluxe version usually has coordinating dies or a couple of extras in it.  I LOVE the stamps, dies and stencils that I've gotten in these kits.  I also love that you get access to previous Club Sursee exclusive products in the store.  The price of this kit is higher that the Simon Says kit and it only has stamps and dies, but I still feel like I'm getting a good value.  I actually got a free stamp set of my choice one month just for being a regular subscriber. There are perks to being a subscriber.  While I can't recommend the specific stamp and die sets to people, I can recommend the club!
This is a card I made with this month's Club Sursee.  Of course I LOVE the two stamp sets and two die sets that I got this month!  It's perfect for Florida and I'm going to love using this in my Florida scrapbooks!
This card was created for this week's Paper Craft Crew card sketch challenge:
Instead of triangles, I used the flamingo and the floral elements.  I also used a stamp in the stamp set to create the element behind the flamingo and floral element.  I used my Dusk Ink Spray from Altenew for the splatter on the back and I added sequins from Catherine Pooler's Blackfoot River sequin mix.
The flower is actually a die.  I used CP Samba ink and blended it onto cardstock to cut a brightly colored flower with my new die!  I used Be Mine and Party Dress for the flamingo and added black to the beak and a touch on the legs.  I used Green Tea ink for the leaves.
I love the sentiment.  The two stamp sets have a ton of images and sentiments so I will spend the entire month creating cards with these two stamp and die sets!
Supply List:
Are you interested in the products I used?  To make them easier for you to find, I have linked them below. (Affiliate disclosure ) Your purchases help keep my blog running at no additional cost to you and I thank you for the support!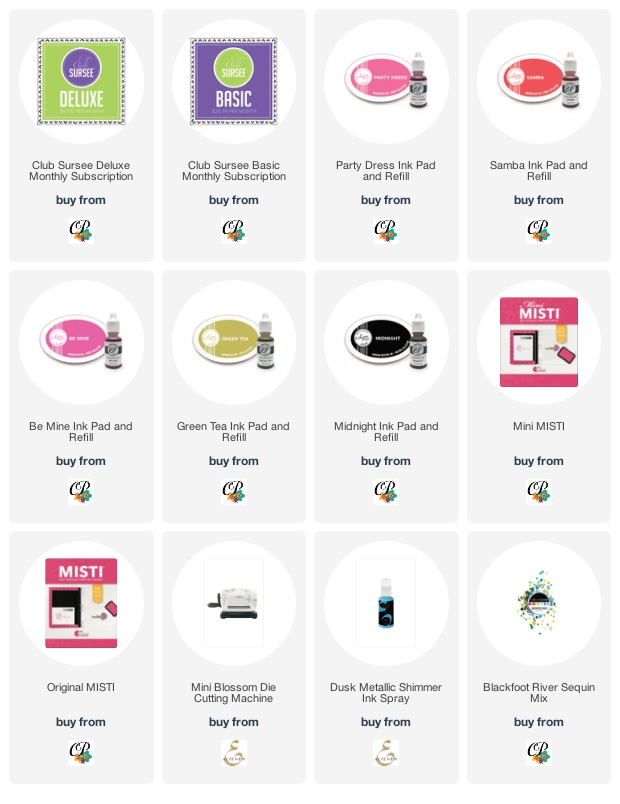 Thank you so much for dropping by!  I hope you have a wonderful day my friends!