I had only a few minutes to craft today and I decided to play with the Gina K Wreath Builder and practice making drops with the Nuvo Drops that I have.
I love Gina K Designs gorgeous floral stamp sets.  The card kits are also fantastic and come in the nicest project cases.  I also adore that they give you a free gift stamp set with qualifying orders (usually with a $75 order).  I have several nice little sets of stamps that I got for free that I use all the time.  The current gift is a gorgeous fall set with lacey leaves and sentiments.  LOVE!  I just received it the other day with my order and it is so pretty.  I have linked to the free goodie below in my supply list!
In all honesty, I bought the Wreath Builder kit in June after a friend showed me the cards she made with it.  The Nuvo Drops came in a card kit and I have been trying to practice using them to get uniform drop sizes.
I know…colorful, right?!
I used my Catherine Pooler inks: Sauna, All That Jazz, Eucalyptus, Icing on the Cake, Mandarin Spice…all my faves!
The Nuvo Drops are Bright Gold Crystal drops in the flower centers…super pretty pearlescent look to those.  The others are Harvest Moon Glitter Accents…very sparkly and I LOVE that color.
The paper is from the fall release of 6 x 6″ Papers from Sunny Studios and yes…the stamp set is Gina K's Fall Wreath Building stamp set.
This is the first time I've played with these wreath building templates.  They are very easy to use and quite frankly, fun and addictive.  If they also helped me lose weight, they would be a perfect crafting tool.
I did not have to make any crazy circles or templates to make this, I just used my MISTI and the wreath template and stamped away.
I like the Nuvo drops as well.  The more I use them, the better I get at creating dot sizes that I want and keeping them uniform.  They also come in a huge variety of colors and sheens.
My only problem is that they have a 24 hour drying time.
I'm not that patient!  Basically, I should have made the card front yesterday and put it all together today…OR, I should have put it all together and then added the drops.  Even better!
This ended up being a square card which I don't normally make.  I'm more of a creature of habit than I realized.
I will be experimenting with this little tool to see how else I can use it and what other stamp sets do I have in my stash that I can use this with?  So many possibilities!
Supply List
Are you interested in the products I used?  To make them easier for you to find, I have linked them below. (Affiliate disclosure ) Your purchases help keep my blog running at no additional cost to you and I thank you for the support!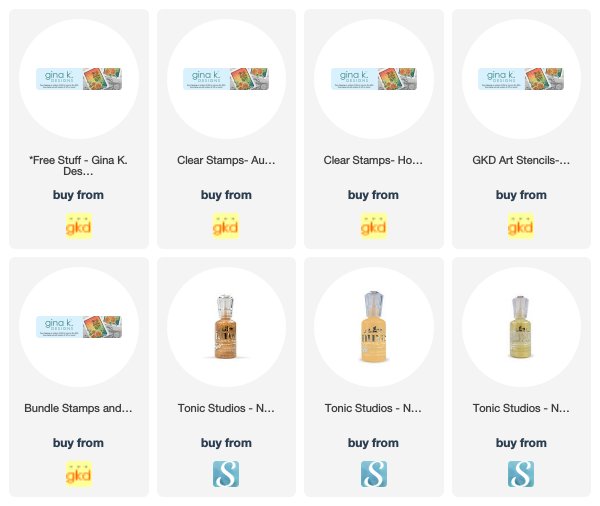 Thank you so much for dropping by to check out my latest project.  I hope you enjoyed your visit and I look forward to sharing more with you tomorrow!