I've been taking a Zentangle class through Altenew Academy and it is fabulous.
I've been meaning to tackle learning about this technique for a year and I'm finally taking the time to do it!
I love the meditative quality of just drawing and focusing on what you are doing.  I find watercolor to be that way as well.
I used one of Catherine Pooler's Stamp of Approval stamp sets from a long time ago just to stamp the leafy branch.  Then I added some details and then I added some other Zentangle stems all around it.
I added some color to match my mood.  I used CP's Stone Blue, Juniper Mist and Green Tea with my Picket Fence blending brushes.
The hand drawn details are added with my Pigma Micron journaling pen.
It's so simple, but it does require some bravery to add hand drawn details when you never considered yourself much an artist as far as drawing things.  But this really is fun!
I used this week's Paper Craft Crew Sketch Challenge and we would love to have you play along!
The sentiment is from the Altenew Painted Butterflies set and the patterned paper came in a card kit.  I'm not sure what company it is from, but it was fun and resembled one of the Zentangle patterns I've been drawing during bathroom duty in the mornings.  I'm doing a Zentangle a day and I'm loving it!
Supply List:
Are you interested in the products I used?  To make them easier for you to find, I have linked them below. (Affiliate disclosure ) Your purchases help keep my blog running at no additional cost to you and I thank you for the support!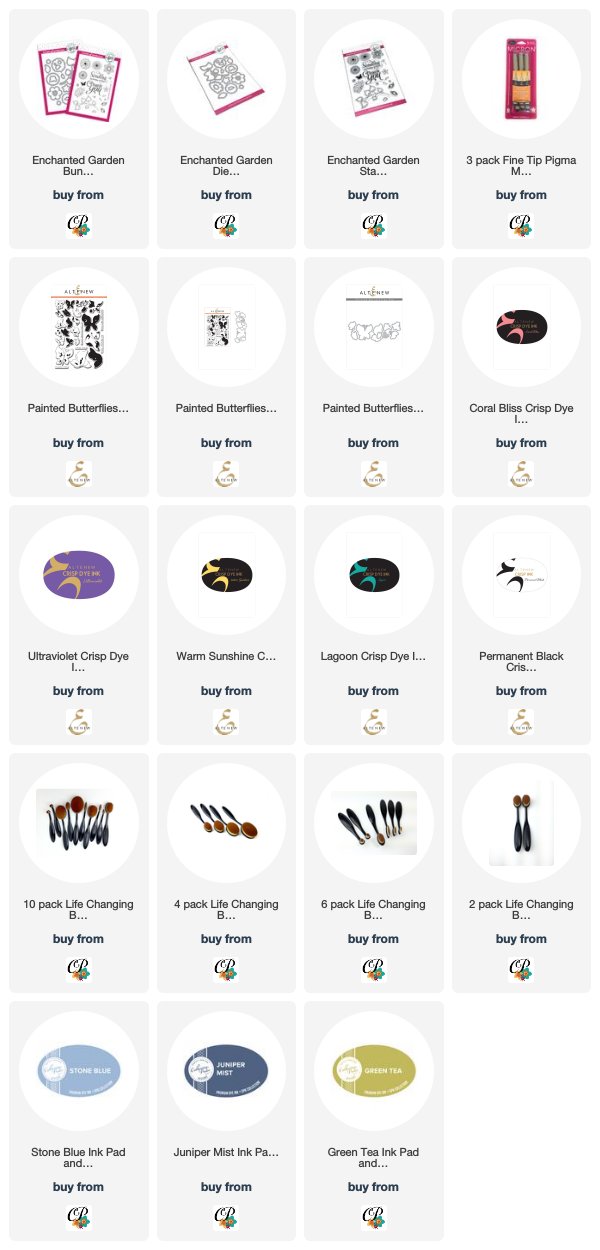 Thank you for stopping by!  Have a wonderful day!