Don't you love the feeling of starting with a blank piece of cardstock and creating something amazing out of it?
One of my favorite things about coloring with alcohol markers is taking a plain piece of paper and creating a scene with dimension.  I recently received a beautiful stamp set from Altenew as a thank you.  It has a stamp that says "made with love by Kimberly Skinner".  This is the 3rd stamp set that Altenew has sent me with my very own name on a stamp!  They have a wonderful loyalty program for customers and you get freebies and discounts throughout the year as well.
I challenged myself to create a single layer card with dimension using the stamp and the Altenew markers.
If you look closely at this image, you will see the gray drop shadow along the left and bottom sides of the flower petals.  I've been doing this for a while after taking a class a couple of years ago at Altenew with Kelly Latevola.  I recently took a class with Kathy from The Daily Marker and she added a step that actually improved my technique.  Kelly stressed being bold and using a dark gray marker to create the drop shadow and Kathy said to then blend it out with two lighter shades of gray.  I've done that here and I love the result.  This definitely improved my technique!
For some reason, I find this set of blues easiest to blend and get my flower just right.  Plus, blue is an unusual flower color so it's okay if it isn't realistic!
Look at the whole card and see if it feels like it has dimension on the card.
I just keep practicing!  This is one of the most relaxing things I do!!  I think about nothing but coloring while I do it and I love that.  What's not to love about something that makes you forget everything else that's going on.
Supply List:
Are you interested in the products I used?  To make them easier for you to find, I have linked them below. (Affiliate disclosure ) Your purchases help keep my blog running at no additional cost to you and I thank you for the support!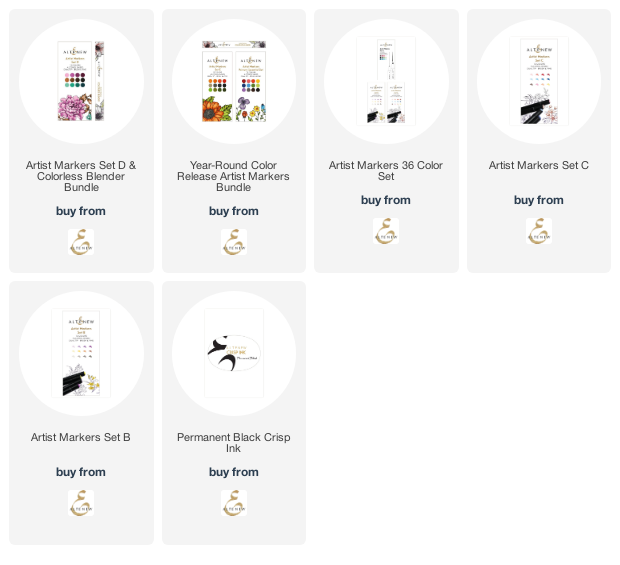 Thank you for stopping by!  I hope you have a creative endeavor that helps you forget about things for a while!