Over the summer, I purchased 3 or 4 little stamp sets from Altenew for less than $5.  They were all Christmas or winter stamp sets that I thought I could make little Christmas scenes or gift tags with.  It turns out that they are super versatile little sets that work perfectly for all kinds of projects.  Altenew released 3 more mini stamp sets that I added to my collection in November.  I used them to make quick little tags.
These would be easy to mass produce in larger quantities if you needed more tags.
The first tag uses the Pine Tree layering stamp and the Snowing stamp.  The sentiment is from the Happy Holidays stamp set.
I used my Nuvo Embellishment Mousse to create snowbanks, sky and a general snowy looking sheen over the top of the scene I created by stamping and stamping off with this little pine tree.  I used Altenew Shadow Creek and Mountain Pine inks as well.
The tags are from the MFT Stamps Stitched Traditional Tag die set.  I LOVE the stitched detail around the edge of the tag.
I kept it simple and just stapled a piece of ribbon folded over on to the top of the tag.
It's December 22 and I'm in the "Get It Done" mode.
These little tags use the mini Winter Cottage and Sweet Seasons stamp set.  Simple and done!
Here we have Mini Christmas, Poinsettia Pieces and Season's Greetings done in Mountain Pine, Milk Chocolate and Crimson Altenew Dye inks.
The ribbon is from Ellen Hutson.  Whenever I place an order, I receive a thank you give of a yard of ribbon and a handmade tag!  I love freebies with my orders!
I kept the tags simple and made them quickly.  Luckily, I don't need that many so my work is done here!
Here is a video for the tag making:
Supply List:
Are you interested in the products I used?  To make them easier for you to find, I have linked them below. (Affiliate disclosure ) Your purchases help keep my blog running at no additional cost to you and I thank you for the support!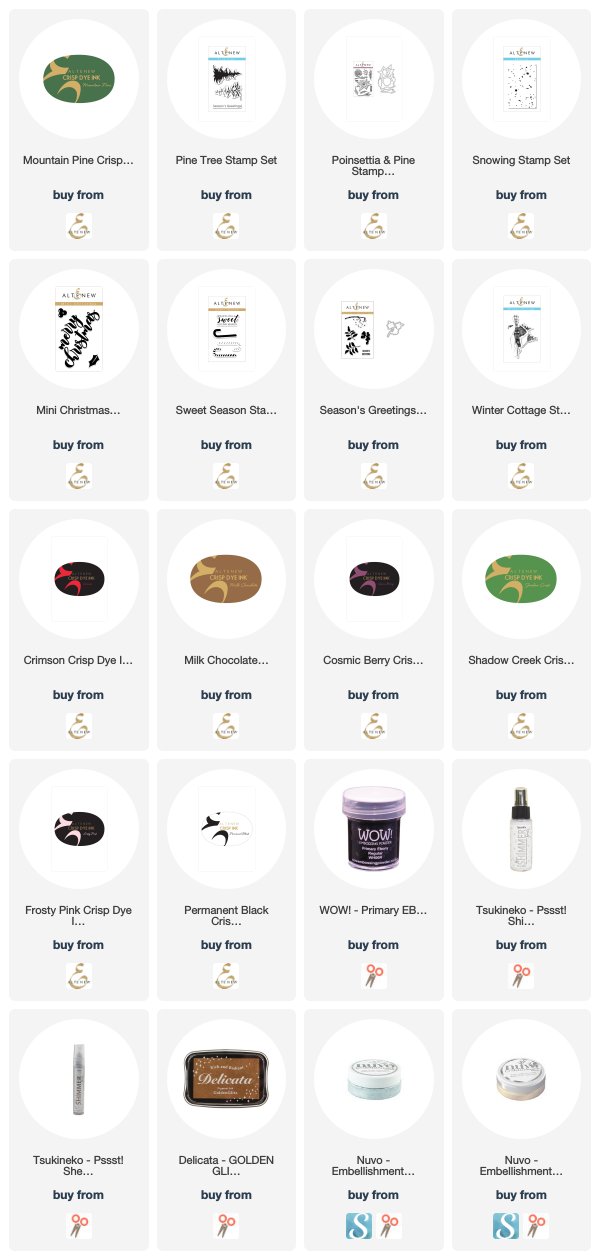 Quick little tags can still have some techniques just for fun!  You can make a few quick tags in about 30 minutes and these can easily be made in bulk.
Keep it simple!
Thanks for stopping by!
Make sure you are following my blog on Bloglovin' for daily email updates!
Follow