Once again, I had to play with the distress crayons.  I have yet to find a watercolor technique that I don't find completely relaxing.
What a lovely way to spend an evening!
I'm entering this in two challenges:
Stamp, Ink, Paper has a Fall Floral challenge this week that I can't resist participating in.
I'm also entering it into The Flower Challenge…Sparkle Challenge:
I decided to give the Distress Crayons a try on watercolor paper to see how they behaved and do a little experimenting.  I'm once again embracing the imperfections!
I fussed with this way too much, but I had a very pleasant evening, which I did not want to end!  I don't expect this to win any challenges, but I do love entering them.
The stamp set is Gina K Designs Daisy Delight and isn't that giant bloom fabulous?!  The sentiment comes from the Wealth of Wishes stamp set.  I actually got that stamp set for free with a qualifying order (usually $75).  You can purchase this for $10.95 now.  She has a new stamp set freebie for this month that is pretty fabulous too.
The embossing powder is called Copper Blush and it is a Nuvo Embossing powder.  Can you believe how shiny that is?
The color all comes from the Ranger Distress Crayons and I really am enjoying playing with this medium.  They have a very creamy texture and you can use them in many different ways.  You can see that they work beautifully on watercolor paper.
The wonderful thing about this medium is that you can blend in and move the color around just like regular watercolors and dye inks, until it dries and then it is permanent.  Once it is dry, then you can layer colors on top of it.  It is quite fun to experiment with.
I tried to see if the drop shadow technique would work with this medium and I actually liked how that detail turned out.  It did give the flower some dimension on the paper.  I did this with a gray maker on a fall card several weeks ago and a lot of you really liked that technique.  I decided to give it a try with this and I like it here as well.
It takes one layer and makes it pop.
Plus, it's fun to experiment and see what works.
The card base is Persimmon card stock from Simon Says Stamps and it really is pretty.  The sequins are a fall mix, also from Simon but from over a year ago.
I created a video to share this technique with you.  It's long, but immensely entertaining…trust me.

Supply list:
Are you interested in the products I used?  To make them easier for you to find, I have linked them below. (Affiliate disclosure ) Your purchases help keep my blog running at no additional cost to you and I thank you for the support!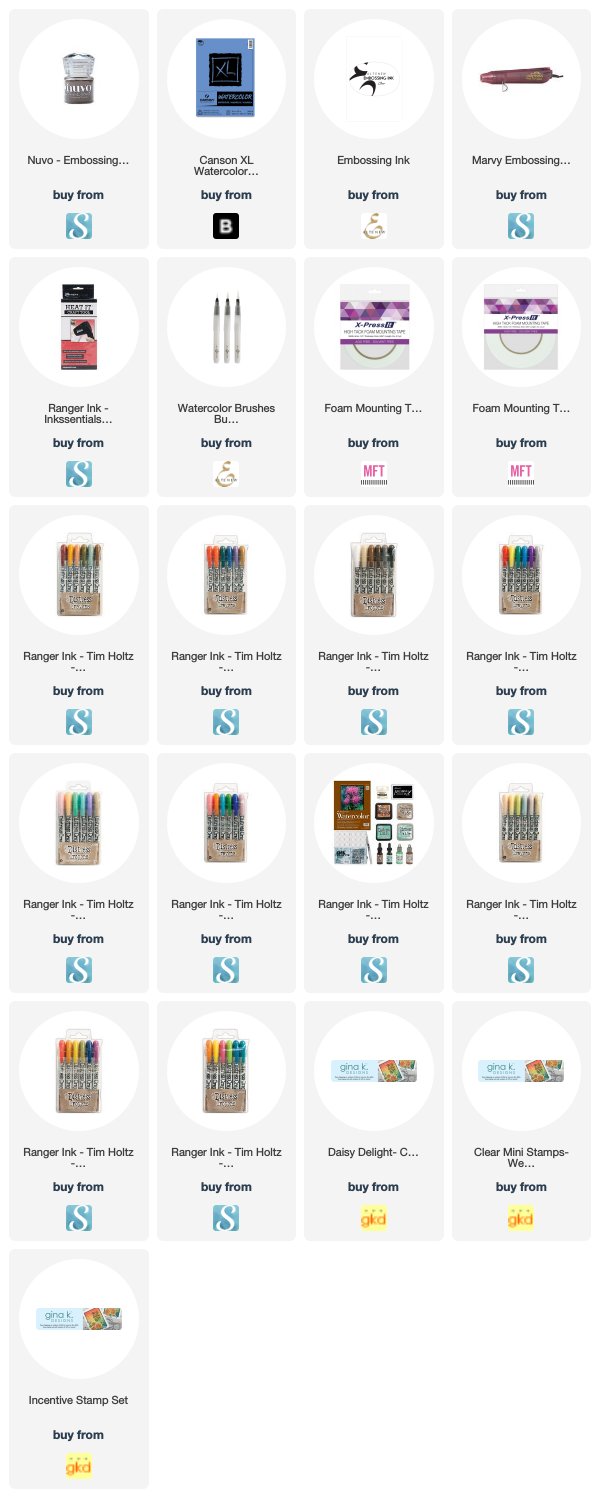 Thank you for stopping by!  I would love to hear your comments below…don't be shy!