Catherine Pooler's latest release is wonderful.  It's Let's Party theme is just what we all need to bring some sunshine to our creations.  She usually releases a fun set of 6 x6″ patterned paper with her new releases and she did it again this time.  I LOVE the Poppin' patterned paper.  It's bright, colorful, and just fun!
I just reinked my ink pads and I  might have gone a little overboard!  The colors are very saturated and I love them. Catherine Pooler's inks are the brightest, most vibrant inks around. The colors scream, "Let's Party!".
On this card, I've used Lime Rickey and Aquatini to ink blend two triangle shapes on the bottom.  I used some masking paper to cover the top part of my card and to get the nice crisp lines that I was looking for.
I had to try twice to get the patterned paper piece at the top cut just right to fit the angles that I needed.  It turns out that those dots are lined up so it matters when you turn the paper a touch…it all looks crooked!
The 3 elements in the center focal image are from her Party Fans stamp and die set. They layer together and there are a variety of sizes and patterns to play with.  The sentiment is from the Happy Birthday Many Ways stamp set.  I loved the font on this particular sentiment.
I've used a combination of colors that coordinate with her papers.  The paper stack actually gives you the names of her ink colors that coordinate with the paper.  I've added Limoncello, Orange Twist, Aquatini, and Lime Rickey.  The sentiment is stamped in Midnight black.
I added some sequins to finish off the project so that it had a little metallic sparkle…every party needs a little sparkle!
I thought this was a really fun layout.  This layout was inspired by this week's Atlantic Hearts Sketch Challenge:
My twist on the sketch was to do some ink blending on the bottom two triangles and then use that fabulous patterned paper for the top.  I thought this was a really fun sketch and there are lots of possibilities for this. It's a perfect sketch to use up those paper scraps you have on your craft table or in that bin you toss them into!
Supply List:
Are you interested in the products I used?  To make them easier for you to find, I have linked them below. (Affiliate disclosure ) Your purchases help keep my blog running at no additional cost to you and I thank you for the support!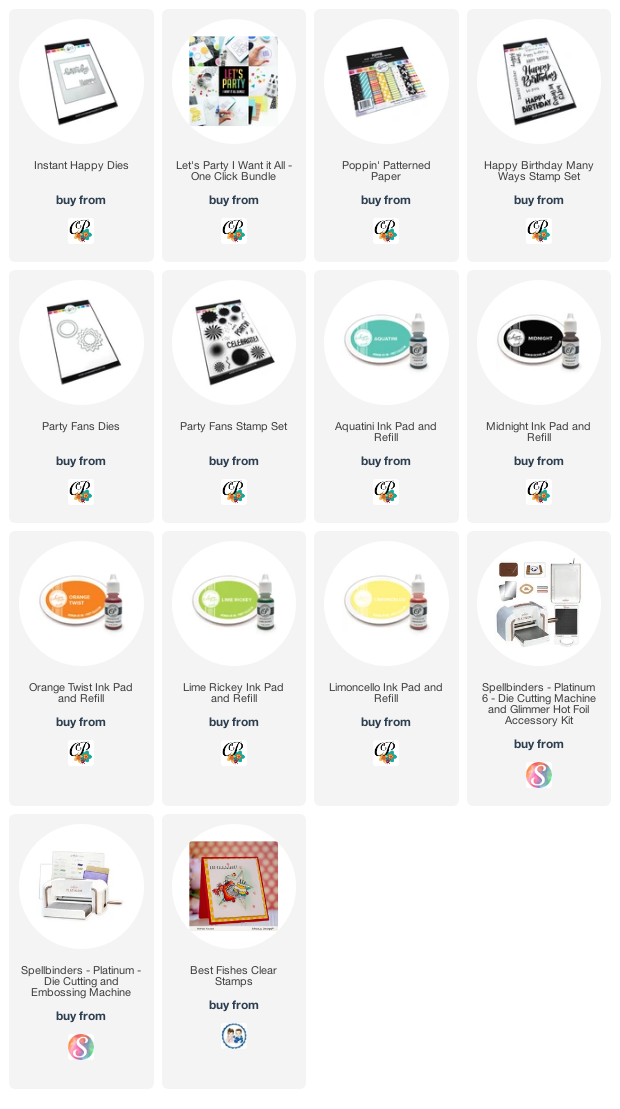 Why not play along with us at Atlantic Hearts Sketch Challenge?  I would love to see your take on this sketch.  The fun of challenges is to see what you came up with and all the other ways people interpreted the same sketch!
Have a wonderful day!  Thank you for stopping by.  I always appreciate your comments!