I have a free printable for you today.  I decided that I wanted all my Altenew Watercolor brush colors on one sheet so I could see them all at one time.  I created a sheet that you can print on watercolor paper and then swatch out your watercolor brush colors.
I highly recommend that you always swatch out your new ink mediums when you get them to see how they behave on different papers and to see how the color actually looks on different papers.
I've printed this on a piece of Bristol Paper which I cut down to fit into my printer and then just printed the PDF that I created.  You will find the PDF below so that you can print this out on watercolor paper or mixed media paper.
I decided to try using the Bristol paper because someone had told me that they really like how these watercolor brushes move across this smooth paper.  I actually fount that I liked it as well.  Keep in mind that I was not doing a project with a heavy amount of water so it worked out fine.  It didn't warp or bleed while I was working.
One word of caution:  Don't remove the caps on the markers over your paper or you will get fabulous splotches!  Remove the caps away from your paper, perhaps over a paper towel.
Ordinarily, I swatch out all my watercolors and markers in my Mixed Media notebook.  I did that with these as well.  I like to have all my color swatches in one easy to grab notebook.
For my ink pads, I use a kit that I got from Simon Says Stamps and I keep those on rings.  I really like having that because I can remove them from the rings and see which colors I like together for various projects.
Plus…aren't they pretty to look at?!
Here is the PDF:  Altenew Watercolor Brush Marker Swatch Sheet
If you use this on your blog or other social media, please just direct people to this page to get their copy here.
I've created a quick video of my "process".

Supply List:
Supply list disclosure:
Are you interested in the products I used?  To make them easier for you to find, I have linked them below. (Affiliate disclosure ) Your purchases help keep my blog running at no additional cost to you and I thank you for the support!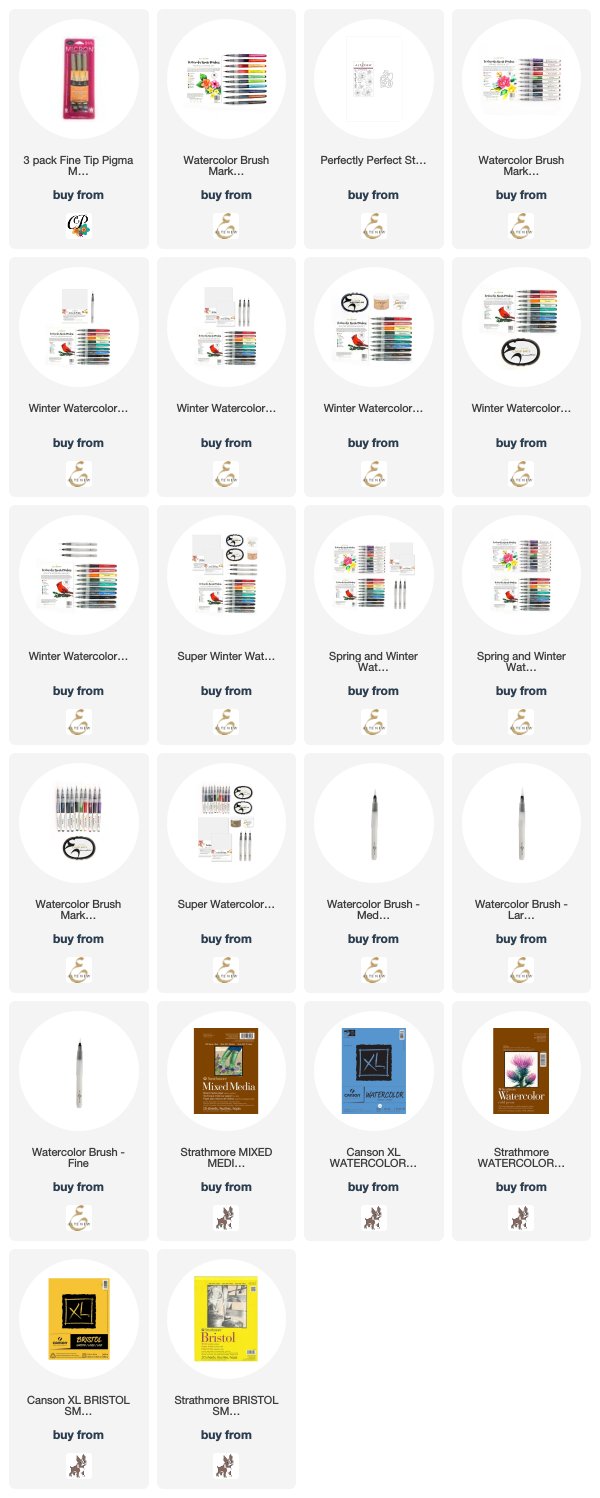 Thank you for stopping by!  Happy crafting!