My cards today were totally inspired by the Altenew Blog Hop and Kelly Latevola's card.  I wanted to give her technique a try with the Altenew Watercolor Brush Pens because they just came out with a new set of 10 colors!
The more I play with them, the better I get and the more I can justify adding to my collection.
That's my logic.
I took a Single Layer Card class taught by Kelly a while back and I find that I am really drawn to clean and simple single layer cards.  I learned so many things and I have enjoyed adding those tips and tricks to my card making skills.
I also enjoyed watching a video or two with May Park.  Her watercolor style using these brush pens is different than Kelly's and it is fun to try the two techniques and see which one I prefer.  My goal is to try different things to see what works best for me.  At some point, I will have my own style and technique that I hope someone will look at and realize that is my card just by how it is done.  Like Debby Hughes.  You can't miss a Debby Hughes watercolor card.  I took a couple of classes with her and she is also amazing.  Her style is so relaxed and easy going.  If you are a regular blog reader, you know that I have tried a few of her techniques as well on my journey to finding my own style and comfort zone.
I used my Altenew Smiles and Hugs stamp and die set for my card today, along with an old standby card layout and technique that I love.  It's my go to layout and I just wanted to see how it worked with watercolors.
The second card you will see as you read through this blog post is the card I made yesterday and it was my first attempt to CASE Kelly's card.  That card is made with one of my most loved and most used Altenew stamp sets called Perfectly Perfect.
I haven't been purchasing many new stamp sets and supplies for the last 4 months, but the few florals that I have allowed myself to purchase are all outline stamps that can be watercolored or colored with my alcohol markers of choice.  These are the two techniques that I have really been working on over the last several months.  I find both techniques to be extremely relaxing.
On this card, you can see that I had a lot of color bleeding.  Why?  I was impatient!
I did not wait for one section to dry before watercoloring a part near it.  Every time you take a class or watch a video, you will notice that the artist watercolors one section and then moves on to a whole different spot on the paper to do the next portion.  Then they go back to the original spot when that has dried and add more.
I did not do that.  What not to do:  Ignoring the instructions to wait for something to dry!
Big mistake!  I must learn patience.  I need to allow time to dry before moving on and I need to allow time for the water to do the work of blending and bleeding the colors.
What a wonderful way to spend an afternoon…coloring!  The medium doesn't even matter.  It's just so wonderful to get lost in the joy and serenity of creating.
I'm going to share my card on Virginia Lu's Show and Share. This is the perfect place to share something new that you are trying out or practicing with other creative types who are doing the same thing.  I'm off to visit some blogs of the other participants to leave some comments and let them know how inspired I feel by seeing their creations!  Make sure to stop by Virginia's blog and check out the inspiration and see what everyone has been up to!
I've created a video of my "technique"!  I don't know why my videos have been so lengthy lately.  I can't seem to make a video that is 10 minutes or less lately!

Make sure you subscribe to my YouTube Channel and follow my blog on Bloglovin!
Supply List:
Are you interested in the products I used?  To make them easier for you to find, I have linked them below. (Affiliate disclosure ) Your purchases help keep my blog running at no additional cost to you and I thank you for the support!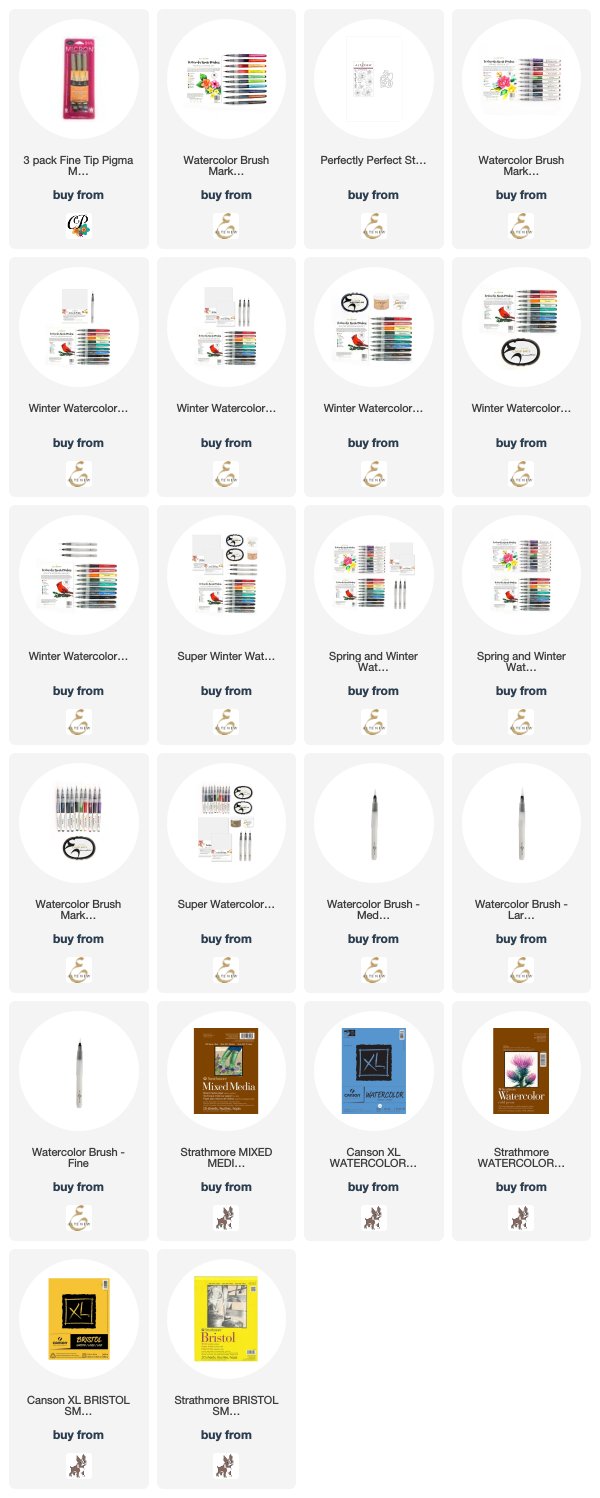 Thank you so much for stopping by!  I'm delighted that you dropped in to visit!  Please leave a comment and let me know what crafty projects you've been up to!