The Challenge YOUrself Scrapbook Challenge for this month is Black and White Photo.  Remember this challenge requires that YOU are in the photo!
Honestly, I have so few photos with me in them.  I'm sure that my husband and kids have some, but my camera is full of other people and things.  I find this a true challenge every month and I'm enjoying it!
I've been making my pages to fit a 6 x 8″ album and oddly, I find it easier to manage that.  I'm keeping a One Little Word album for 2020 and all the pages I create are going in that album.  It's very personal.  It's also allowing me to focus on my One Little Word for the year: Journey.
The past 3 weeks have been quite a journey for all of us!  It's helping to have a place dedicated to adding my thoughts and feelings that is just for me.  I am creating art pages and best of all, I'm scrapbooking some photos with me in them.  I get to think about the people and memories that the photos came from and it is wonderful to reflect on such positive moments.
For this album, I have a wonderful picture of my daughter and I at her high school graduation.  It feels like a long time ago…10 years!  I'd say where has that time gone, but she has a PhD now and that took 9 of those years from the moment in this picture.  We were both so proud in that moment.  Graduations are always bittersweet as well, aren't they?  What an achievement, but also it is a time of goodbyes and moving on.
I have absolutely fallen in love with 49th and Market.  These floral elements are just so stunning. The add real dimension to your layout and they are gorgeous.  The Washi strip is also from 49th and Market as are all the stamps.  They have fun distressed feeling stamp collections that are perfect for art journaling and scrapbook layouts.
The heart paper came in the mail a couple of days ago from Whimsy Stamps.  I have been using their digital stamps for a while and they have some free digital images you can download on their website.  They just added a cute dragon with a roll of toilet paper!  I decided it was time to try some of their stamps and I couldn't resist purchasing a couple of their 6 x 6″ patterned paper stacks.  I just loved this hear pattern behind the photo and the color was perfect for the page.
I did start with a blue watercolor wash using one of my Catherine Pooler inks called Skylight.  I used her Twilight Gray to stamp all my images.  I added some chipboard pieces and some sentiment strips that reminded me of the feeling of the day.
I'm using a little Canon Ivy to print pictures from my phone.  They are 2 x 3″, but this works nicely for the smaller page size that I'm using for this project.
I love that I got this photo of the two of us in our graduation gowns.  I actually got to lead the students out to the field and my daughter was right behind me.  I sat next to her during graduation since I'm on the faculty moment.  I'm holding sunglasses which I had to wear to hide the fact that I was crying during her valedictorian speech.  What can I say?  I'm a crier!
Here is the challenge link to this month's Challenge YOUrself Scrapbook Challenge:
Supply List:
Are you interested in the products I used?  To make them easier for you to find, I have linked them below. (Affiliate disclosure ) Your purchases help keep my blog running at no additional cost to you and I thank you for the support!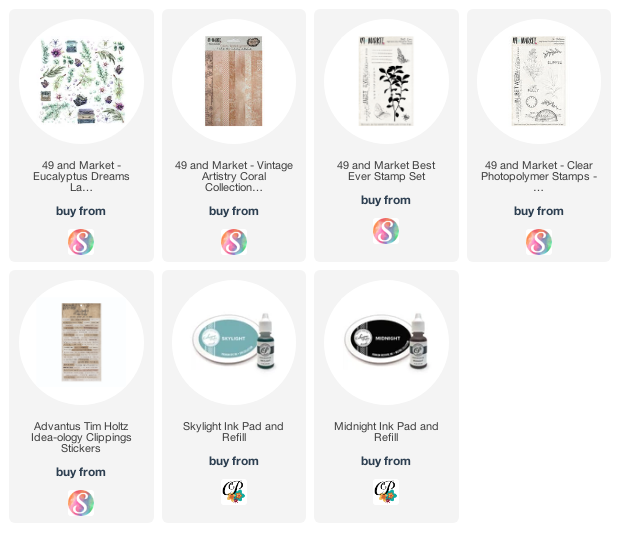 Thank you for joining me today!  Check out the challenge and we would LOVE to have you play along with us!